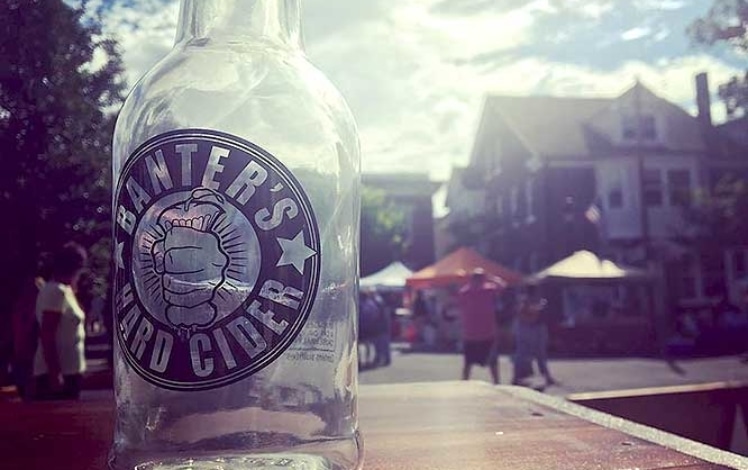 Banter's Hard Cider Tap Room
Heaven for cider lovers——this tiny taproom is the tasting room of innovative hard cider maker Banter's. The barrel-aged cider starts in local orchards. Though the majority is made at the Colony Meadery in Allentown, there are two fermenters in the back of the taproom used to brew specialties and limited-release blends.
Examples of their ciders are the Canadian Vacation, flavored with cinnamon and maple syrup, and the Stygian, a black currant blend. Check out their menu of cocktails made with Banter's, such as the Strawberry Lime Ciderita, made with Banter's Outside Influence cider and Faber's Silver Tequila. There is a selection of local craft beer on hand; often a mead or two from Colony Meadery.
When it's time to leave, grab a few bottles or growlers of cider.
Banter's Hard Cider was the winner of the Pocono Record's 2018 Reader's Choice Award.