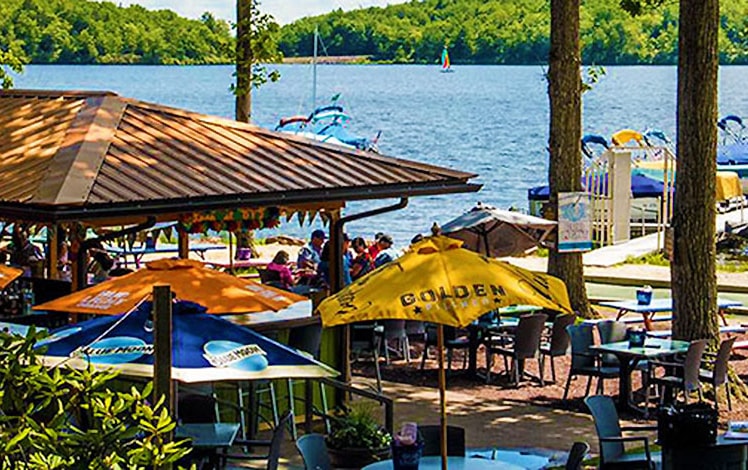 Spacious tavern on Big Boulder Lake in Lake Harmony. Great view from the lakeside patio bar or the indoor dining room. Typical vacation area restaurant; service can be slow, food is average to pretty good. Best for a quick burger and beer on the patio. Be sure to make reservations or face a long wait.
Bring Fido for dining on the patio!
Grab burgers and beers or a full dinner. Daily specials. Sunday champagne brunch. Craft beers, cocktails, and martinis.