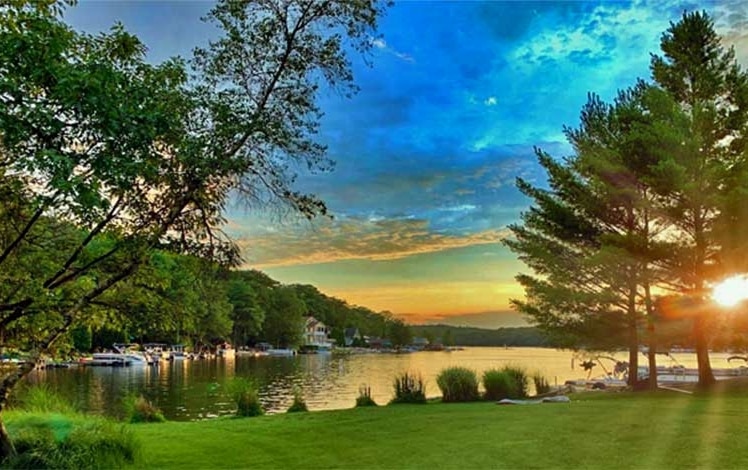 Lake Harmony is a four-season destination for the entire family. It is 2.5 miles long and privately owned, but you can use it when you rent one of the many Airbnb or VRBO listings. You can see them here.
Lake Harmony is an excellent choice for those looking for a beautiful, clean lake. It continues to be one of the cleanest of the natural glacial lakes in the area, as the water streams from the mountains nearby to replenish it.
The lake has designated swimming areas, tennis courts, beaches, a marina, and a boat launch area. Power boats are allowed on Lake Harmony and there's plenty of boating, water skiing, and jet skiing.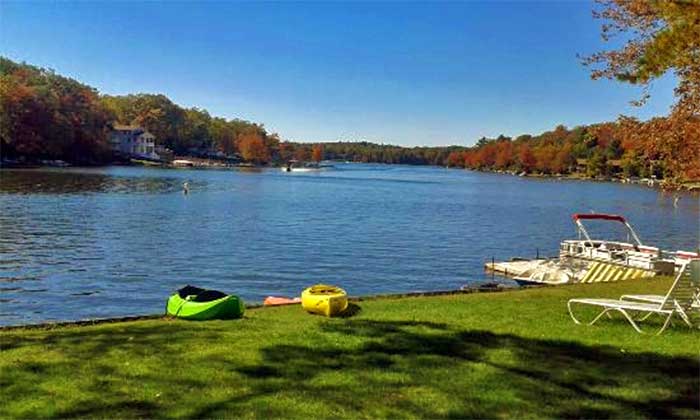 Lake Harmony is a family-friendly fishing spot with piers and docks along with a picnic area. There are multiple boat ramps and they allow bank fishing and fly fishing.
People have been fleeing the city for the solitude of Lake Harmony for over a hundred years. With its clear mountain water, natural beauty, and wide range of amenities, Lake Harmony still draws people today. Lake Harmony is within two hours from both Manhattan and Philadelphia and makes a fantastic destination for a weekend or a second home.
Just a short drive from Lake Harmony, Hickory Run State Park is 15,990 acres in the western foothills of the Pocono Mountains. There are over 40 miles of hiking trails with abundant wildlife.
In addition to the area's natural attractions, restaurants, shopping, golf courses, and Pocono Raceway are nearby. Lake Harmony is also the name of the village between Lake Harmony and Big Boulder Lake.