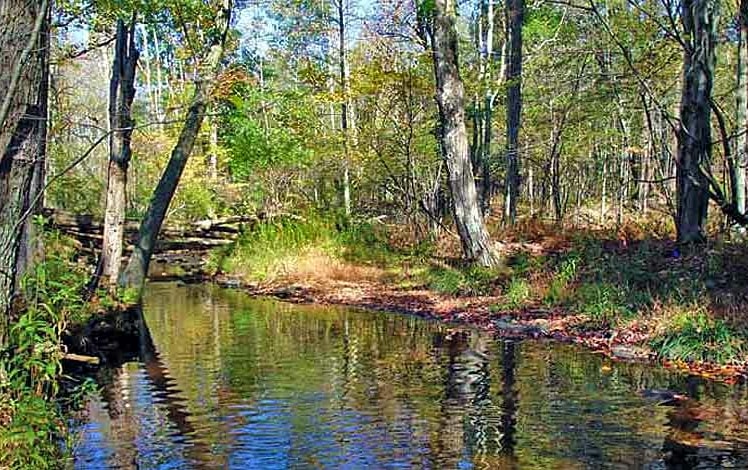 The Nothstein Preserve in Cresco spans 150 acres of pristine Pocono forests, crystal-clear streams, and a plunging gorge.
The preserve is home to 3.4 miles of trails. The single-track hiking trails form four different loops, which offer a challenging, yet rewarding trek along the ravine. A 0.4-mile ADA accessible path provides a peaceful, easy route through the woods.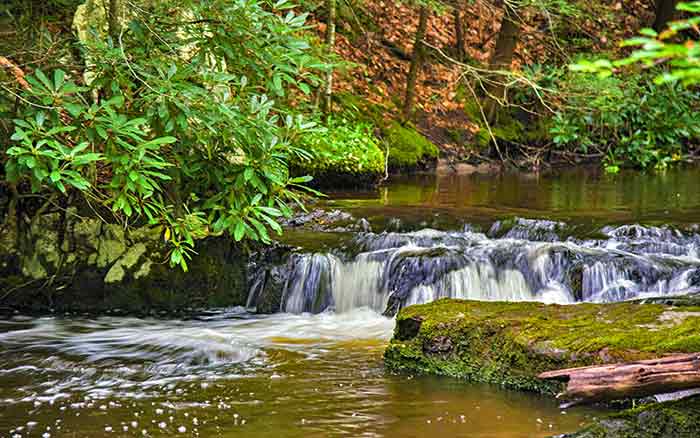 It's a challenging hike of up to 3 miles with varied terrain, including a ravine. High water levels on Cranberry Creek might change your route; there is only one bridge crossing. There are four loops, cleared and blazed by the township.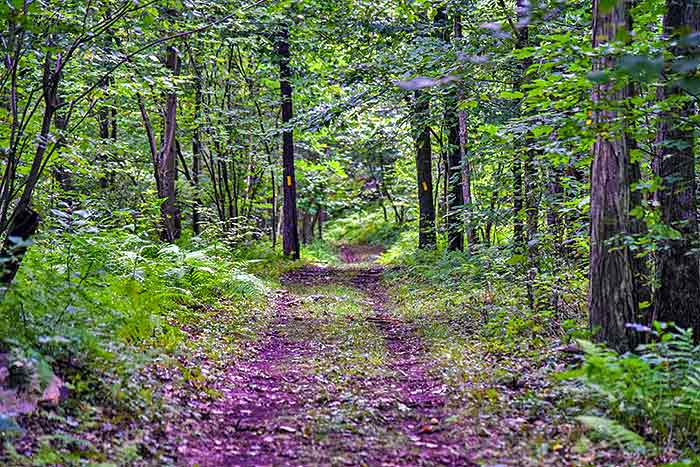 Paradise Township off Route 191 in Monroe County. From the south, go north on Route 191 into Paradise Valley. Go right on Cranberry Creek Road for 1.5 miles. Trailhead is on your right.
From the north, take Route 390/191 south. Bear left at Carrazza's restaurant to stay on Route 191 south. Go left on Cranberry Creek Road for one-quarter mile. Trailhead is on your left. Please don't block the neighbor's driveway or the gate!