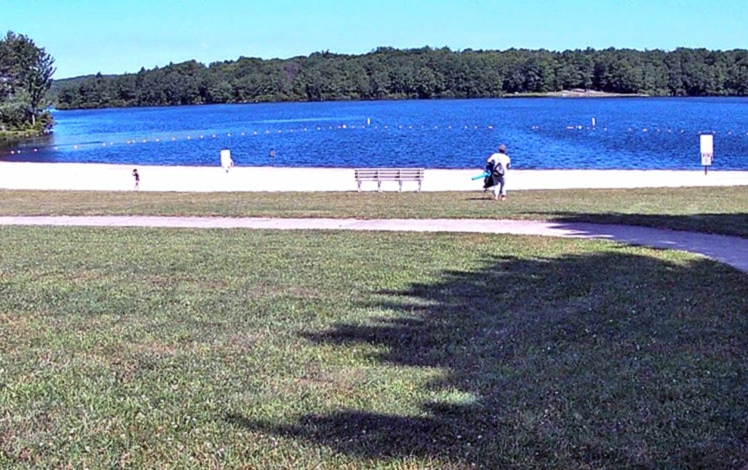 Beach at Tobyhanna State Park: What's your favorite way to spend a lazy summer day? Lounging on the beach? Floating in the cool lake water, going on a leisurely hike, or picnicking by the water? Plan a day trip to this crystal clear lake in Pennsylvania, where you can do a little bit of everything, or absolutely nothing at all.
The 170-acre lake at Tobyhanna State Park features a sand beach for recreational use. The beach is open Memorial Day Weekend through Mid-September, 8:00 am 'til sunset. Please see the posted rules for swimming at your own risk. For visitors who smoke and still want to use the beach, designated smoke areas adjacent to the beach are provided.
Restrooms, changing areas, and picnic areas are located in the park. Bring a roll of quarters to use the showers. 300 picnic tables and a reservable picnic pavilion are available throughout the year.
If you want to make it more than a day trip, consider the Tobyhanna State Park campground.