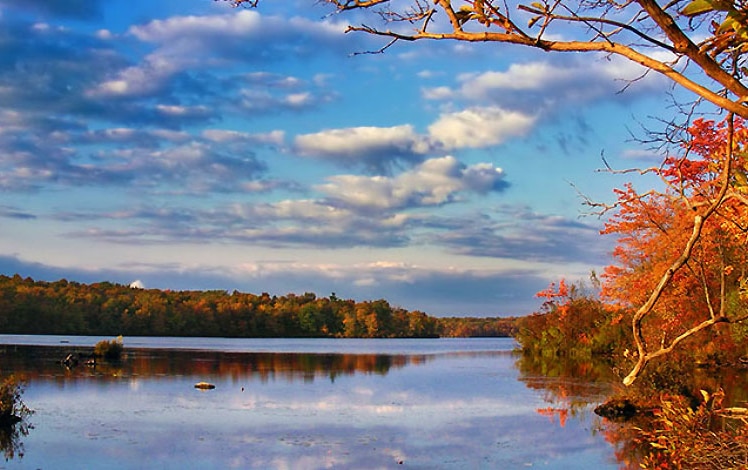 The word Tobyhanna is derived from an American Indian word meaning "a stream whose banks are fringed with alder." Tobyhanna State Park is a Pennsylvania state park on 5,440 acres. The park includes the 170-acre Tobyhanna Lake and a portion of Tobyhanna Creek. It's a beautiful state park, and you can camp in it.
Okay, now you know what it is. This is what it has: boat rental, boat launch, boat mooring, fishing, hiking, a sandy beach for swimming, bike trails, a playground, ice skating, snowmobiling, a 5-mile trail that loops around the lake (walk it or bike it), and pretty much everything you can think of – and Fido is allowed, too.
Make sure that you have a license for your dog, and remember that alcohol is not allowed in Pennsylvania State Parks. At all. No. None. (Some of us here at PoconoGo remember maybe possibly having been kicked out of a state park for bad behavior when we were young. Maybe we did that. Don't do that.)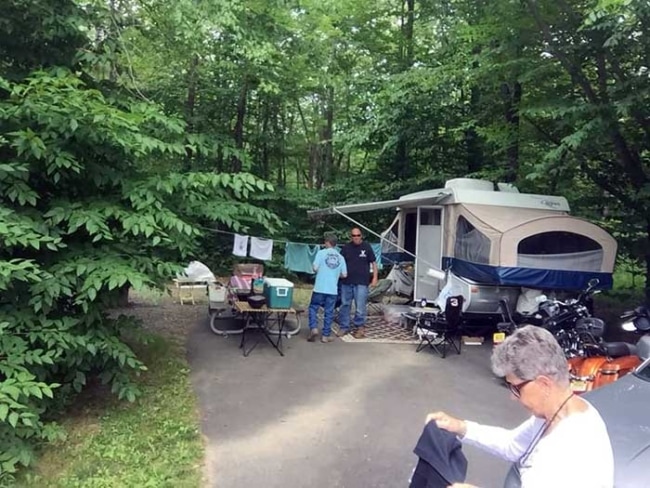 140 mixed-use campsites in the forest. Each campsite has a fire ring, grill, and picnic table. 26 sites have 50-amp electric and water. The non-powered sites have water connections, too which is pretty great. Bring your RV, pop-up camper, or tent. Everybody's welcome. Overall, this is a beautiful place where you can see wildlife, birds, wildflowers, sky, water, and trees.
Tobyhanna State Park is at an elevation of 2,000 ft above sea level, so bring sweaters, even in the midst of mucky August. You might get lucky! In the wintertime, oh yeah, it gets cold.
There are 26 electric sites with 50 amp power and water connections, and 104 non-powered sites with water connections. Every site has a picnic table and a fire ring. There are flushable toilets, hot showers, laundry facilities, and a dump station. Reservations are encouraged, and it's best to make one because lots of people are in the know about camping in state parks.
It never hurts to make your reservation as early as possible -we're talking January in some cases. Give them a call. Reservation made, next, check-in at the park office on arrival.
Here's a tip: keep your food waste in the trunk of your car, unless you want to meet a bear. We don't know, maybe you want to meet a bear. That would be totally Instagramamable. Otherwise, trash in the trunk. Oh, another tip: bring coin (quarters) to the shower so it doesn't run out on you.