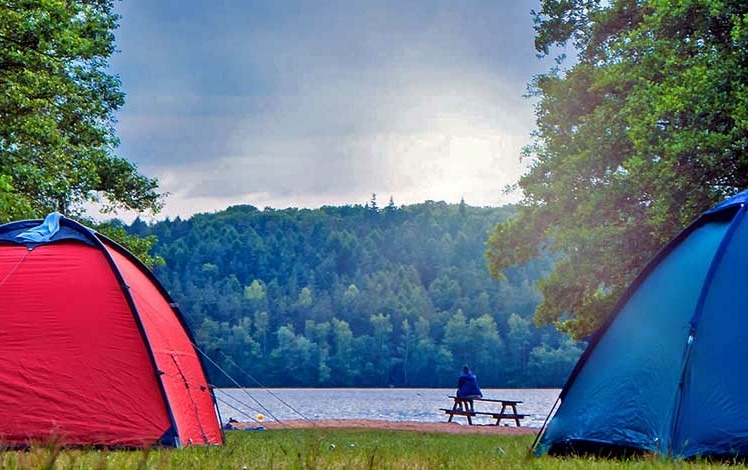 Chestnut Lake Campground has 80 sites on 100 acres with scenic views of the mountains and countryside. There is a private 10-acre freshwater lake with separate areas for swimming and for fishing/boating. Fishing, no license required. They also offer canoe rental.
Pitch a tent on the lakeshore. Most RV sites are 40′ x 100′. All have direct 30-amp service, many have 50-amp service. Most sites have a phone, WiFi, and cable TV service. There's a basketball court, volleyball area, and playground. Pet-friendly. Year-round sites are available.
There's a playground for the kids a basketball court, a rec hall with billiards and an arcade, lake swimming, and fishing.
"Very friendly. Great lake for fishing for young kids and adults. We caught catfish, largemouth bass, yellow perch, eel, and plenty of sunfish. Tent sites were huge, we fit two families/tents on one. Showers had warmer water than most places."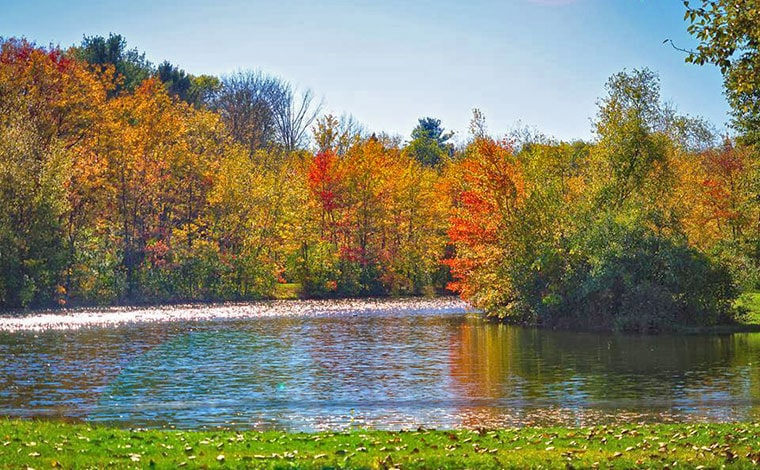 Chestnut Lake Campground offers convenient access, but it's still remote and peaceful. Great for family and friend gatherings. Cooking? You're just 5 minutes from Kinsley's Shoprite in Brodheadsville.
You're just 5 miles from The Hamilton Restaurant and the Lakeside Bar/Restaurant on Saylor's Lake.