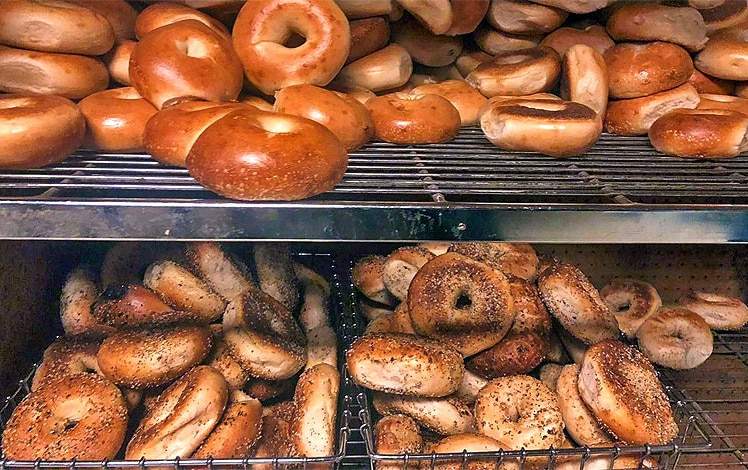 Find The Bagel Experience in the West End Plaza on Route 209. People love this place.
They bake their bagels daily, as it should be, and make their own cream cheese to go along with them. They serve breakfast and lunch all day.
They've got a bunch of sandwiches and specialty heroes, along with salad platters – grilled sandwiches, too. Breakfast includes muffins, bagel-egg sandwiches, breakfast wraps, and egg platters. Cookies and pastries, too.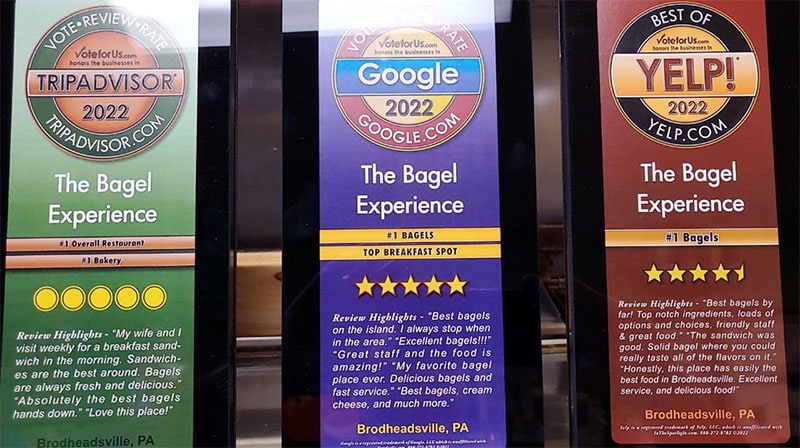 "The best! If you live in the area you live for these bagels. As a NY born, daughter of a Jewish Deli owner, I'm SOOO glad I can get a quality bagel here. We bring them back to Chicago with us whenever we're in town because you just can't get this quality out there.

The lox and cream cheese is excellent quality. Staff is friendly and warm. We've been customers since they opened their doors and they continue to exceed ourexpectations. Thank you for serving our area! We're so grateful for you guys."

"Best bagels in the Poconos I would compare these to NYC bagels. We drive 20 minutes to get bagels from here and the line is usually out the door. 1 – that tells you it's good. 2 – it's worth the wait."