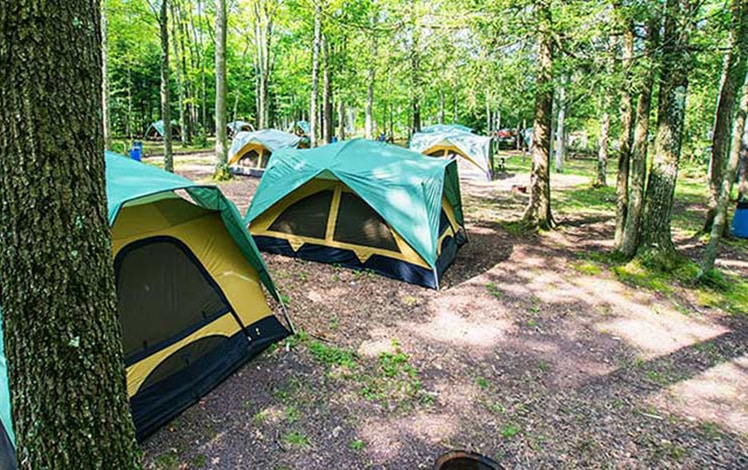 Whitewater Challengers Camp
Whitewater Challengers Camp les you turn your rafting trip into a mini-vacation by staying the days before and after your trip (or more) at the campground of Whitewater Challengers. Make it a double-header by adding a trail biking ride to your schedule. Stay in the woods in a tent or bunkhouse.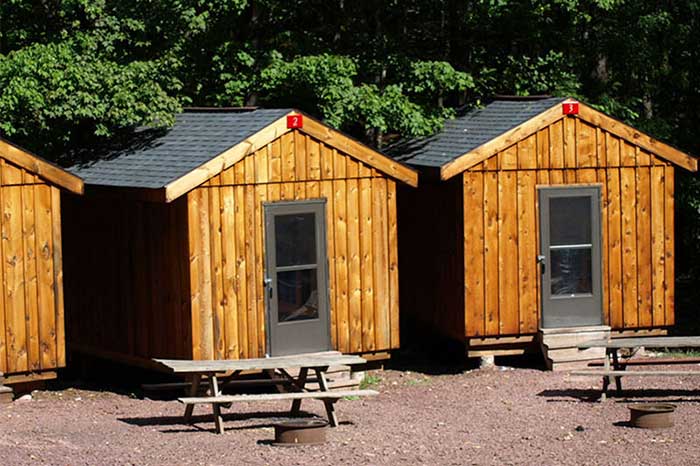 Whitewater Challengers Camp urges you to bring your own tent, or you can rent one from Whitewater Challengers. They'll set it up and take it down for you. Just be sure to reserve in advance. Bunkhouses have 4 bunk beds with a wooden platform. Whether you're renting a tent or a bunkhouse, you'll need to bring your own bedding.
Whitewater Challengers Camp offers food. There's a breakfast buffet, a "standard" lunch, a dinner buffet, or a three-meal package. All are available for an additional charge.