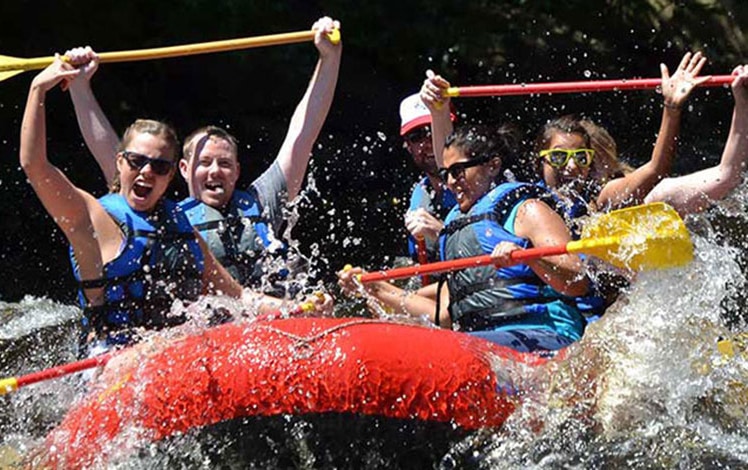 Whitewater Challengers Adventure Center is a 25-acre rafting center in the Lehigh Gorge in the Pocono Mountains. The center offers trail biking and rafting on the Lehigh River. Don't be misled by their slick, corporate looking website – it's been in business as a down-home, back to nature rafting adventure since 1975.
Seasoned guides will help along different sections of the river that offers Class 1, 2, and 3 rapids, allowing for trips for different skill level and goals.
It's got overnight camping, rustic bunkhouses, a buffet-style breakfast, river lunches, and buffet dinner service. They've got an outfitter shop, a snack bar, and an ice cream shack. More to do includes recreation fields, sand volleyball courts, basketball, and a paintball target range.
Great for families and groups. For the weekend warrior tri-athletes out there, there is a "Raft, Camp, and Bike Weekend," and the 6-8 hour "Rafting Marathon."