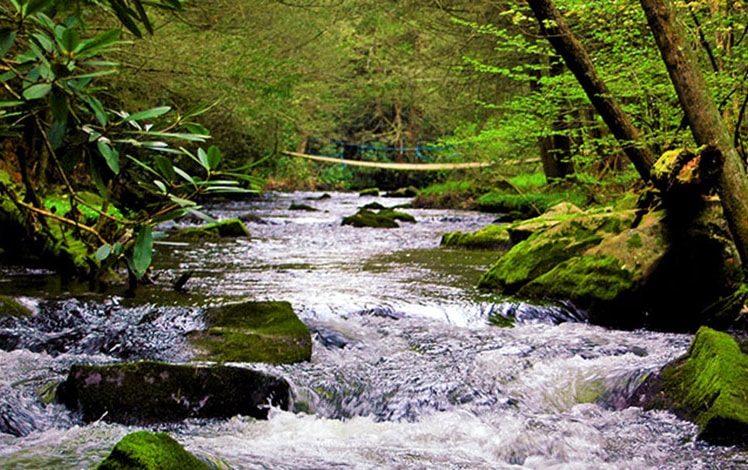 Roundstone Camping Resort
Roundstone Camping Resort is a tiny grouping of 3 primitive cabins and 6 tent sites centered around the beautiful Quakake Stream on 400 acres of gorgeous forest. This very special place provides an experience of seclusion in nature.
Sites are so secluded that you're not likely to run into any of the other campers, so bring somebody you really like along for the trip. Hint: you can bring your dog (Roundstone is pet-friendly).
Enjoy access to the streams to fish for trout, swim, hike along the groomed trails, and enjoy the atmosphere. Roundstone promises to keep the number of guests low at all times to guarantee your peace and privacy.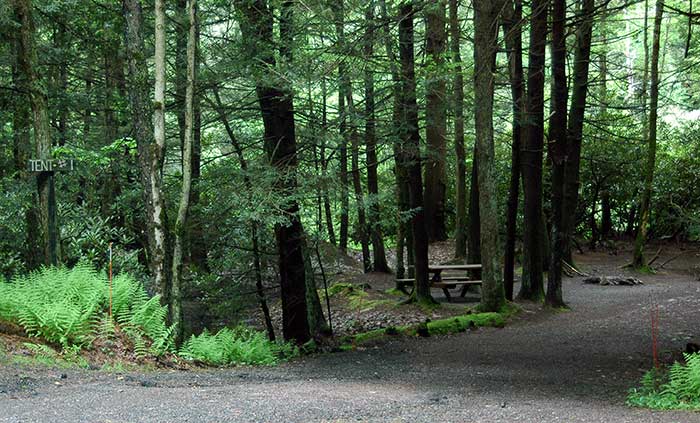 Bring everything you need, including sleeping bags, blankets, pillows, and towels. Cabins do not have indoor plumbing, instead, they have hot and cold spring water coolers, a mini-fridge, a space heater, 110 amp outlets, a ceiling fan, a microwave, and a toaster. There is a table with chairs in each cabin, and each cabin has a fire pit. There is no potable water, so bring your own 5-gallon jugs of water with you.
Even though the cabins have beds, bring an inflatable mattress. There are no water or shower facilities for tent campers. There are PottaJohns for all sites. Bring toilet paper.
Close to all major Lehigh River whitewater rafting tours and to Mauch Chunk Lake. The historic town of Jim Thorpe is only 12 minutes away.
"I absorb'd them, and they begin to make a new man of me. Every day, seclusion—every day at least two or three hours of freedom, bathing, no talk, no bonds, no dress, no books, no manners."– Walt Whitman, Specimen Days, 1892