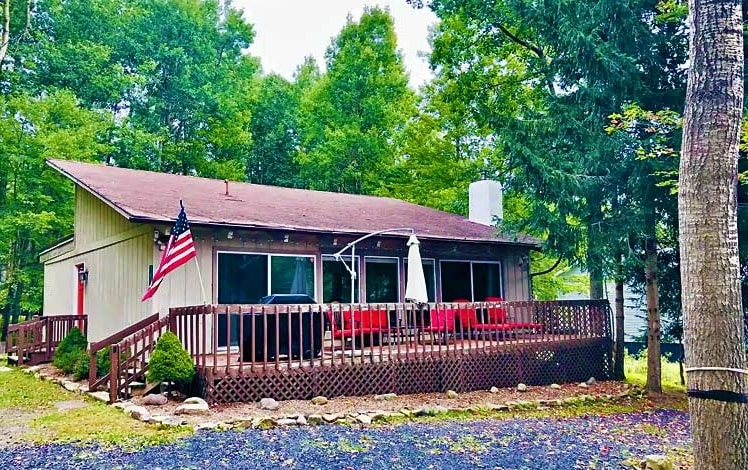 Weekend at Bernie's has 3 bedrooms, 4 beds, and 1.5 baths for up to 6 guests. It's located in the lovely Emerald Lakes community. It's offered by an Airbnb Superhost.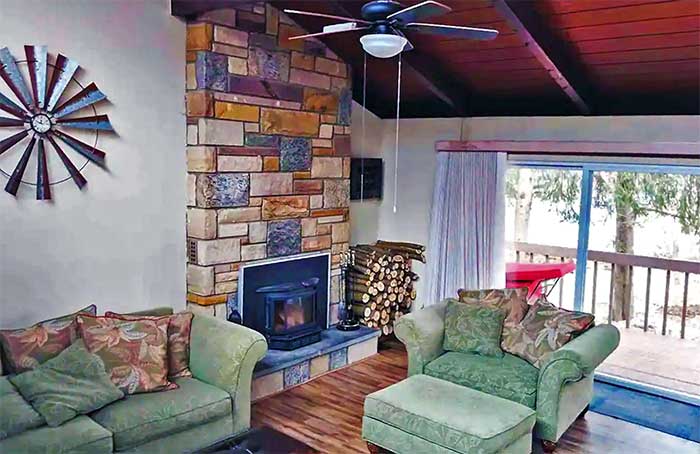 It's a cozy, comfortable dwelling with ample outdoor space and proximity to nearby attractions. This no-frills mountain retreat has a fully-stocked kitchen, relaxing outdoor space, and plenty of room to hang out with family and friends.
Fast WiFi at 136 Mbps, plus a dedicated workspace in a private room. 75″ HDTV with Amazon Prime Video, HBO Max, Hulu, and Netflix.
You'll have a crib and a Pack 'n Play, children's books and toys, and board games. Dogs are allowed!
It's a 12-minute drive to Camelback Mountain for winter fun, and a 3 minute walk to the lake for summer fun.
Let them know if you are interested in using the Emerald Lakes community amenities (there are a ton of them!) during your stay and they will take care of the required paperwork ahead of time. Cost is per person at $15/day for a one-day stay, $25 for a 3 day stay, or $40/week.