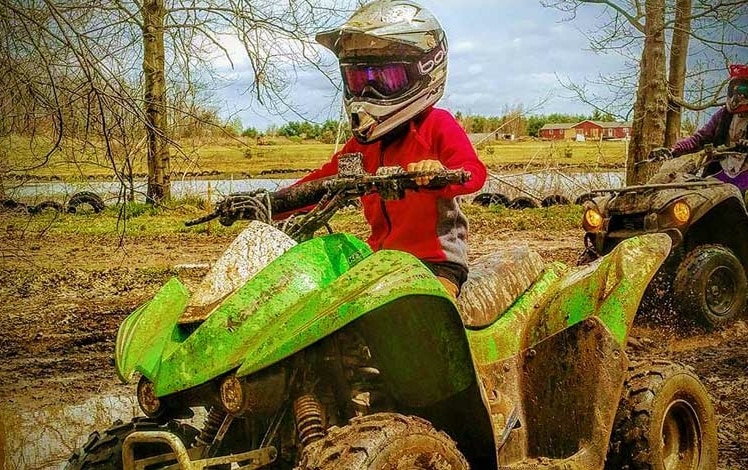 Alvin's Offroad Playground in Long Pond, Pennsylvania is a 70-acre property. It includes 2 circular tracks and a small figure eight-track, multiple sections of wooded trails, hills, fields, and straight runs. Tracks and trails are specifically designed for ATV, side-by-side utility vehicles, and dirt bike riding.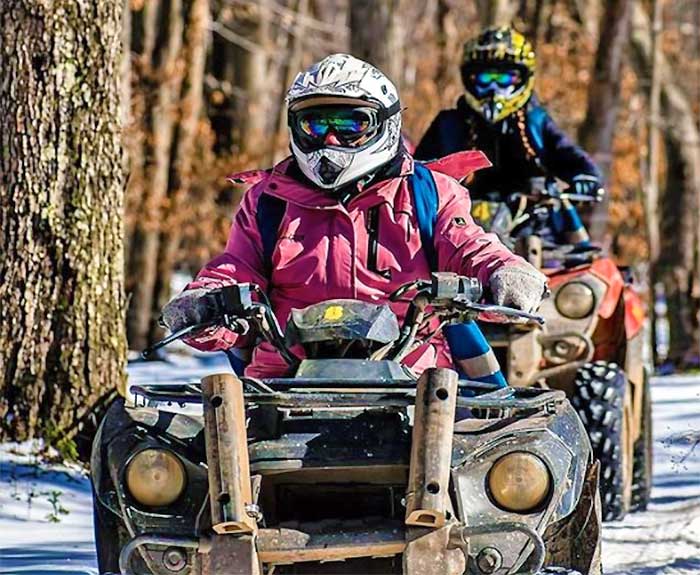 Alvin's Offroad Playground offers ATV, side-by-side utility, or dirt bike riding. Bring your own machine, or rent from Alvin's. Long pants and closed-toe shoes are required.
In spring, summer, and fall, you'll find a paintball shooting range.
You're less than 10 miles from Jubilee Restaurant in pretty Pocono Pines. You'll find breakfast all day and meatloaf, pot roast, baby back ribs, steak frites, a selection of pasta, and seafood dishes for dinner. Starters that include Big Bang Shrimp and fried calamari.
"My family and my sister's family had a great time at Alvin's. They allowed us to rent the outerwear we didn't have, gave thorough safety instructions, and or tour guide was excellent. It was a great time."