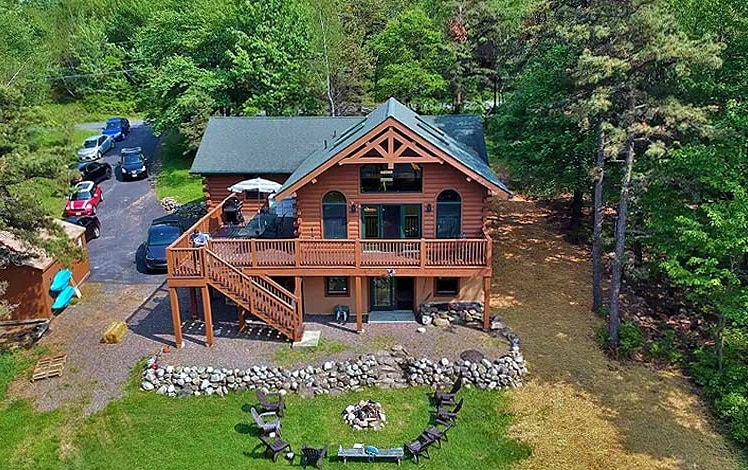 This rustic lakefront cabin is in beautiful Emerald Lakes with 6 lakes, 2 beaches with bathhouses and playgrounds, indoor and outdoor pools, tennis and basketball courts, a clubhouse, and hiking trails. It sleeps 10 in 6 bedrooms with 2.5 baths in 2,000 square feet on 2 acres, and it's a beauty. It's the only home on the east side of the lake.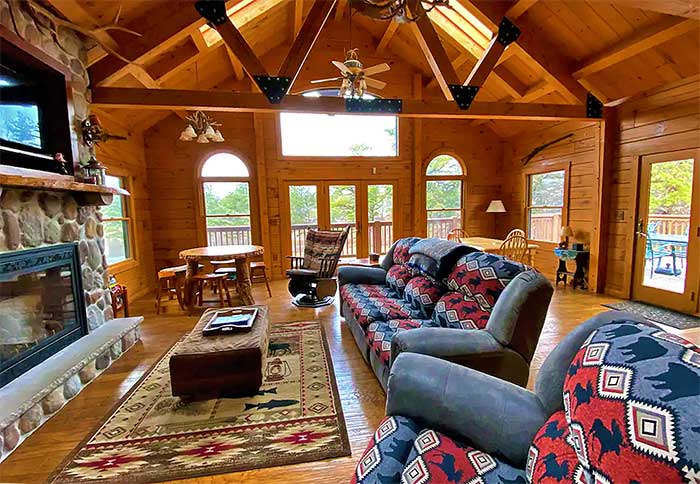 This home is one of the six lakes in Emerald Lakes, and Little Deer Pond is the only natural lake in the community, built by beavers. On the far end of the lake is the beaver dam, and to the left of the property are 2 intact beaver huts. Sometimes at dusk, you may get a glimpse of a mom and her pup out for an evening swim.
You've got 4 indoor gas fireplaces, air conditioning, a well-stocked kitchen, 3 TVs, and a large washer and driver.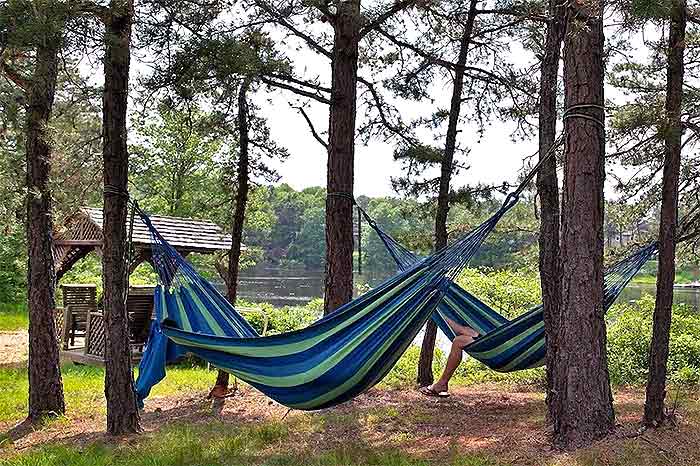 The wraparound deck overlooks a private lake with plenty of fishing. Here's how to get your fishing license in a jiffy.