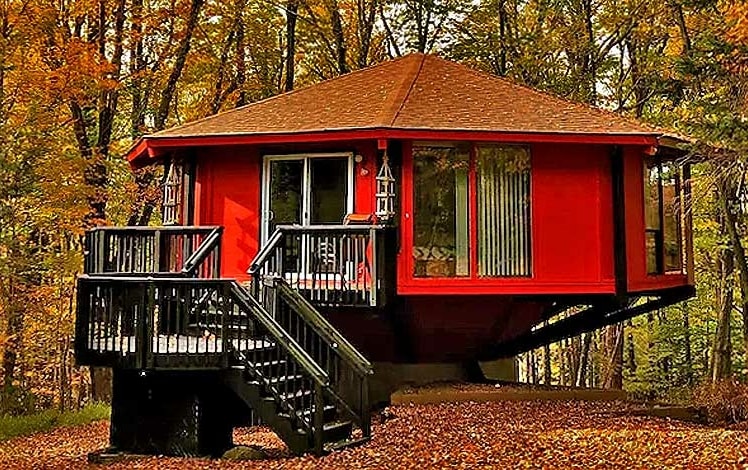 Octagonal Space Place House
The Octagonal Space Place House hosts up to 6 guests with 3 bedrooms and 2 bathrooms. It's located in The Hideout, a gated 4-season recreation community with 24-hour security.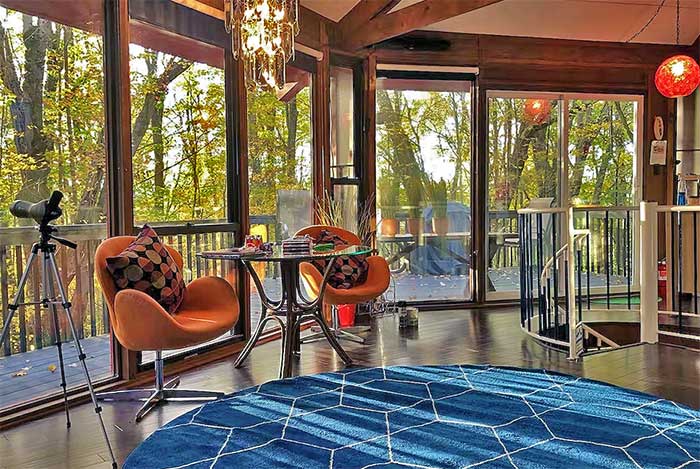 Your ship has arrived – a spaceship that is! Our unique octagonal-shaped house is located in the Hideout, a resort community.
This newly renovated house has floor-to-ceiling windows. 3 queen-size beds and 1 bedroom has an en-suite bathroom. The other bedroom has a separate bathroom. There's a bonus room downstairs. The functional retro kitchen is equipped for cooking up meals, or you can BBQ on the deck.
The Hideout has three large lakes and four ponds, a clubhouse, a lodge, campgrounds, indoor and outdoor tennis courts, two heated outdoor swimming pools, recreational sports and fitness centers, regular and miniature golf courses, two beaches, and 250 acres of woodlands.
"Had a very nice stay at the Space Place. A great little spot for a getaway. The house was clean and comfortable. Very unique little home with some great features. Nice space outside for relaxing. My 4-year-old son had a blast. I would definitely recommend this place to my friends!"