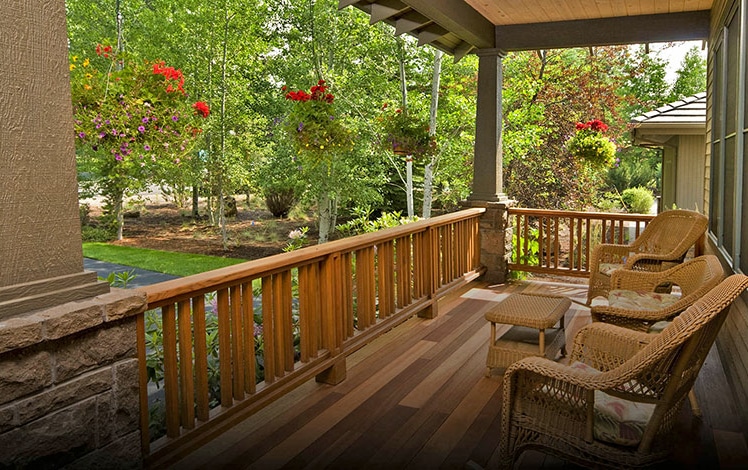 The Hideout
The Hideout is a gated 4-season recreation community with 24-hour security. Beautiful Airbnb and VRBO retreats are available in this residential community with over 3000 single-family homes. They include cabins, chalets, and houses.
The Hideout is one of the best-equipped resort communities in the Poconos. In addition to three large lakes and four ponds, a clubhouse, a lodge, campgrounds, indoor and outdoor tennis courts, two heated swimming pools, recreational sports and fitness centers, regular and miniature golf courses, two beaches, art and woodworking studios, 250 acres of woodlands and a dog park, the community also has its own ski slope and a tubing run.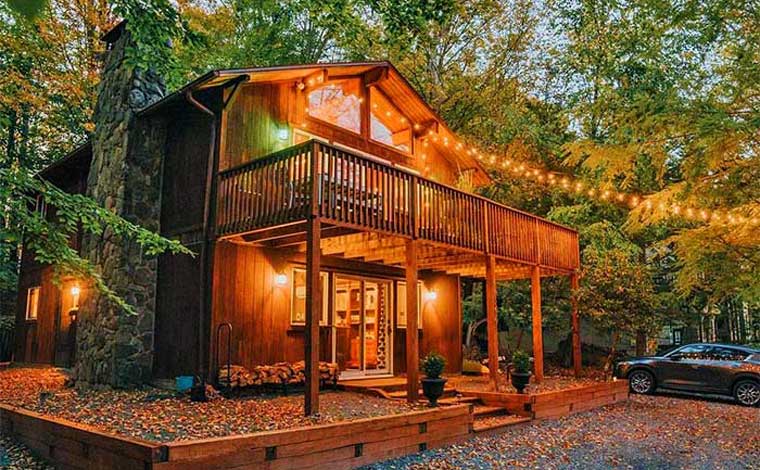 Taking a quick trip for a house rental? The community offers some great amenities, from 2 lakes and 2 pools, tennis, volleyball, and mini-golf. They even have a tiny ski hill and lift! There is a sauna in the changing room, basketball courts, and The Hideout Golf Course.
You will be given membership passes by the community upon arrival. All guests will be registered with the community and guests must check in with the Hideout upon arrival. You'll get individual amenities badges and car passes (the community is gated). A renter form is necessary to gain entry into the community. Your hosts will email it to you to fill out prior to your trip.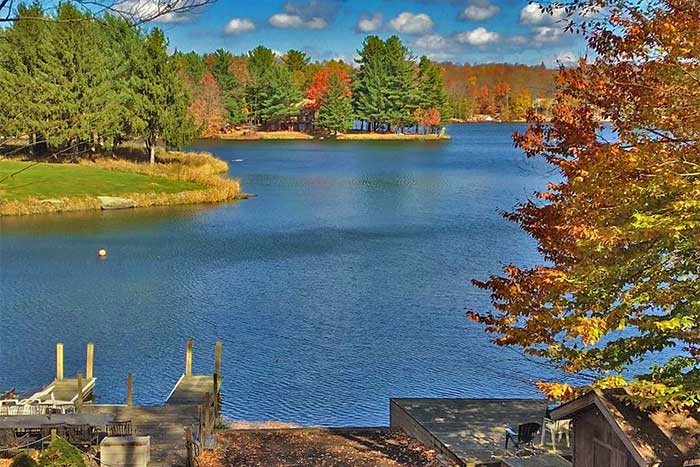 The community has three main bodies of water commonly used for recreational purposes: Roamingwood Lake; Deerfield Lake; and Brooks Lake. Also located within the community is Windemere Lake, Hidden Lake, and Big Springs Pond.
Roamingwood Lake is The Hideout's 240-acre power boating lake, as well as the location of the main beach.
The Hideout Clubhouse contains a restaurant. The indoor rec complex is across the lane. Across from the dining room is the 10th Hole Pub, with a lighter menu and a full bar.
They have also set aside nearly 250 acres of pristine woodlands for preservation in their natural state.
You're just a short hop from Rif's Place, a cute seasonal fast-food shack with picnic tables.