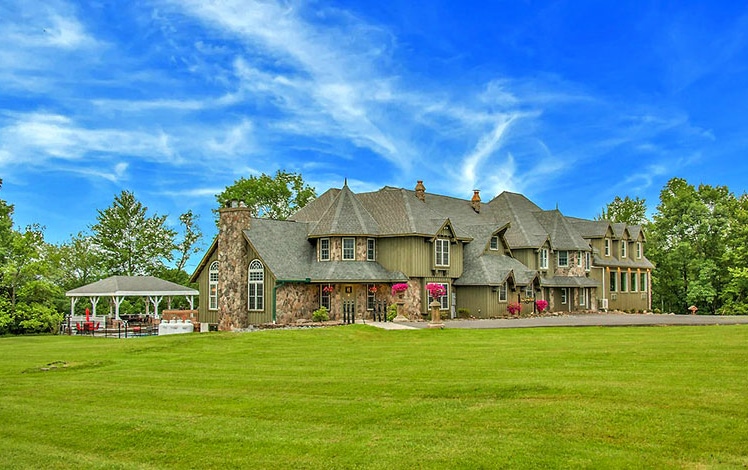 Hilltop Mansion is a 12,000 square foot, eleven-bedroom, eight-bathroom mansion rental and 38-seat conference center nestled along the edge of the Pocono Mountains, close to the Delaware River and the Catskill Mountain Region of upstate New York. There's room for 26. Add the optional guesthouse and sleep 34.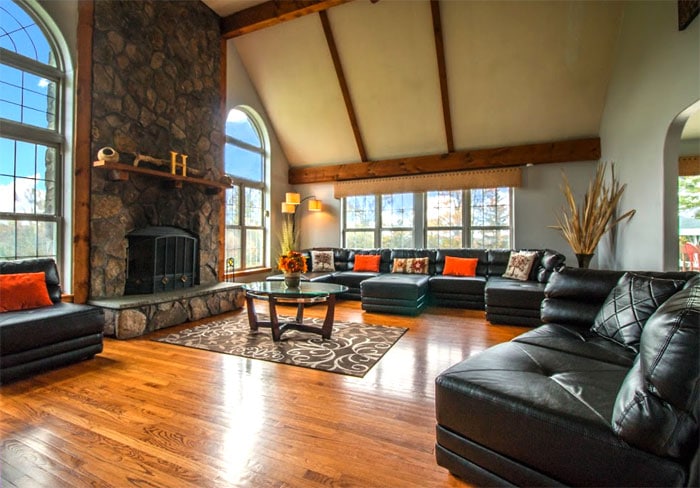 You've got 130 acres of outdoor space.
Great for large family retreats and corporate events. Hilltop Mansion has been named the #1 mansion rental in the state of Pennsylvania by USA Today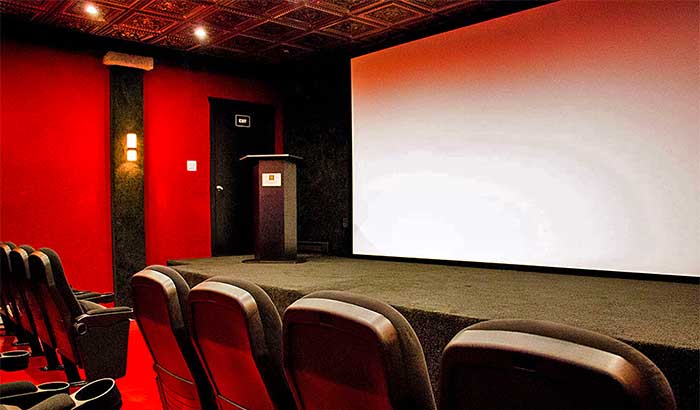 There's an in-ground pool, a movie theater, a conference room, 29 TVs, a fitness room, an outdoor basketball court, shuffleboard, a Jacuzzi, a hot tub, a sauna, and a bunch of Playstations.
It's located in close proximity to shopping, fine dining, rafting, boating, skiing, hiking, scenic drives, fishing, a world-class spa and golf course, and newly opened Resort World Casino in the Catskills.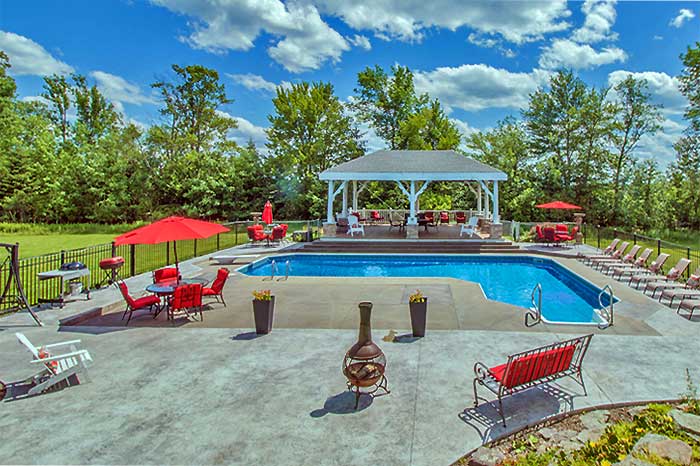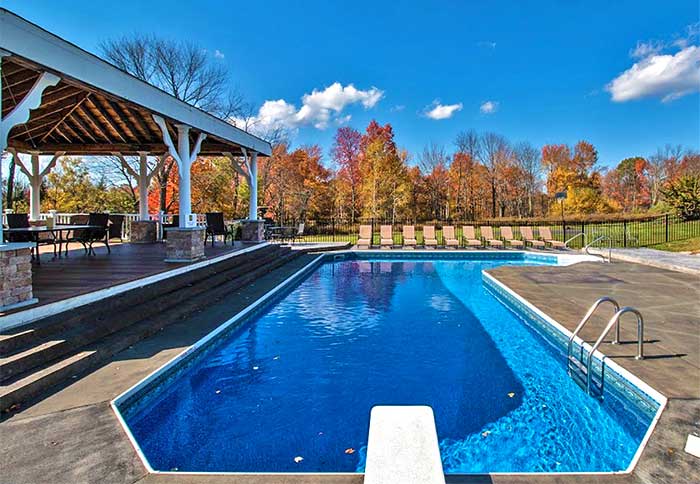 Two kitchens. The master kitchen has everything guests need to cook for large gatherings: three refrigerators (five refrigerators total in the mansion), plenty of dishwares, silverware, glassware, pots, pans, and cooking tools. Hillside will help you if you want to hire a private chef for your stay.
Take a quick trip to Beach Lake Bakery Store on a Saturday (from 11:00 am – 4:00 pm only) for their European-style bread and pastries and traditional American pies, cookies, and cakes.
Got a smaller group? Look at the same company's Hilltop Farmhouse.