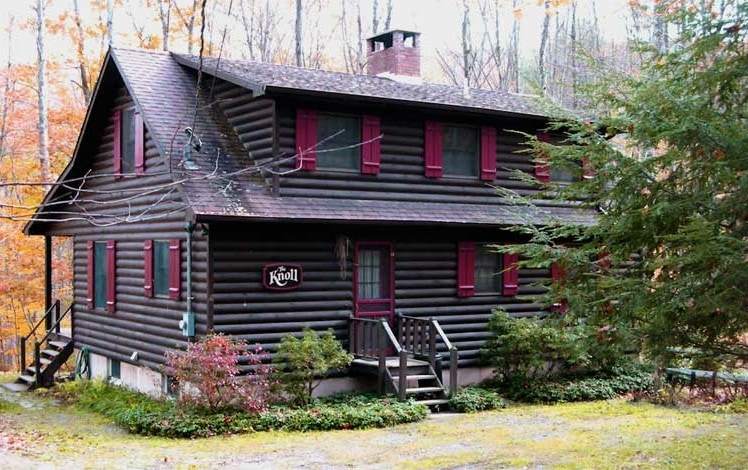 The Knoll on Delaware River
The Knoll on the Delaware River cabin is in Beach Lake, on the border of New York State and the Catskills. This charming cabin is surrounded by woods and streams providing privacy and over 300 feet of river frontage. Beautiful paths and footbridges lead from the house to the river. Beach Lake is perfect for skiers, hikers, kayakers, mountain bikers, fly fishers, and naturalists.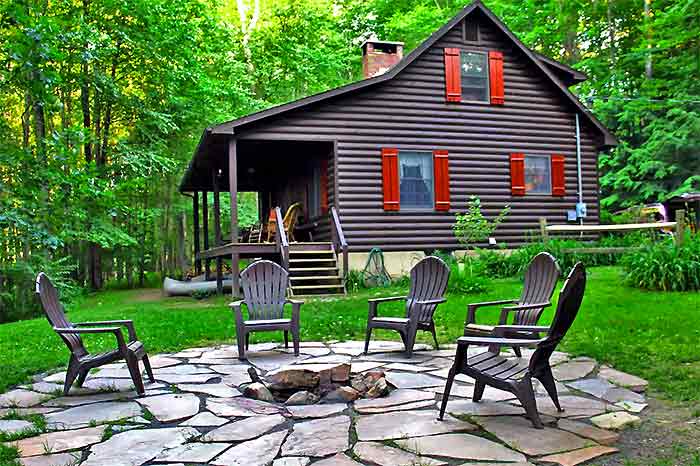 The cabin is 1150 square feet with 3 bedrooms, 5 beds, and 2 baths. It sleeps 7. The kitchen is good-sized and fully stocked.
This area of the river boasts of some of the most exciting and varied water on the Delaware. North of the cabin runs Skinners Falls, a challenging section of rapids. Then the water flows into Narrowsburg over the deepest water in the river. On the stretch of river between Narrowsburg and the cabin, there are rocks and cliffs from which to jump into the river. Further down the river are more rapids and eventually the highest and fastest water on the river. Tubes, canoes, and kayaks are available at the house. There are more to rent from local outfitters.
Watch the hummingbirds and chipmunks come to feed from the porch, or chose the deck over the river. Keep your eyes peeled for nesting bald eages.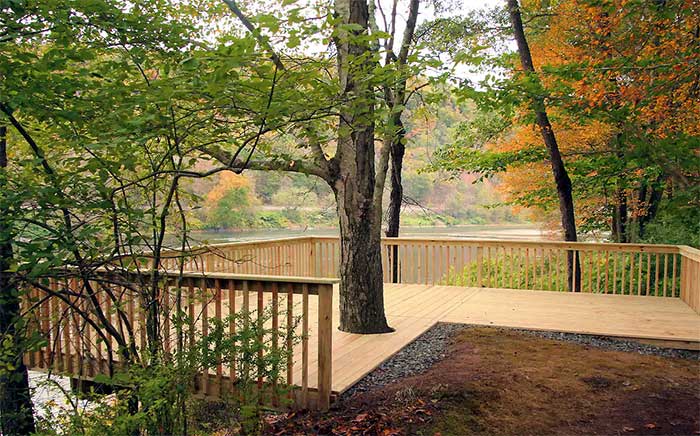 "My wife and I have stayed at many properties in this area and this has to be our favorite so far. Hidden down the long road along the river but still close to all the river villages made it a perfect get-away. Owners were very responsive to inquiries. The house has everything you'll need to make your stay very comfortable. We especially loved the outdoor fire pit. Beautiful house and property! Thanks for making my birthday week special."