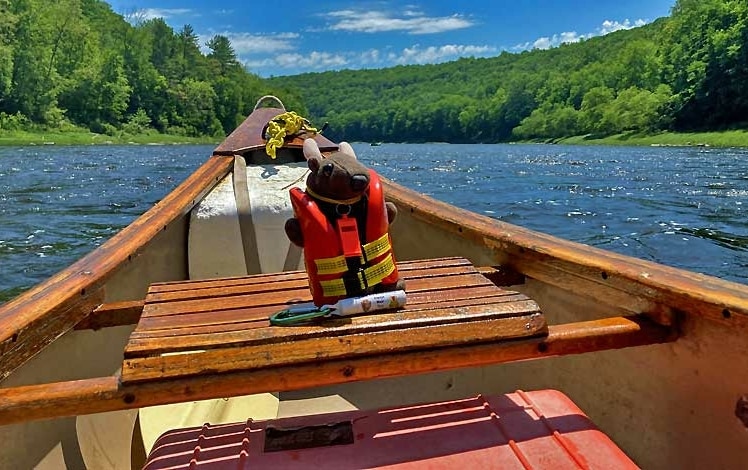 Upper Delaware Scenic and Recreational River
The Upper Delaware Scenic and Recreational River occupies a stretch along approximately 73 miles of the Delaware River from Hancock, New York to Sparrowbush, New York on the border between New York and Pennsylvania. It is the longest undammed river in the eastern United States.
The Upper Delaware Scenic and Recreational River lets you canoe through rapids and quiet pools as the Delaware River winds its way through a valley of swiftly changing scenery or fish amid rolling hills and riverfront villages in one of the finest fishing rivers in the northeastern United States. The clean water of Delaware, the last major undammed river in the eastern United States, supports a healthy ecosystem and offers tranquility and excitement.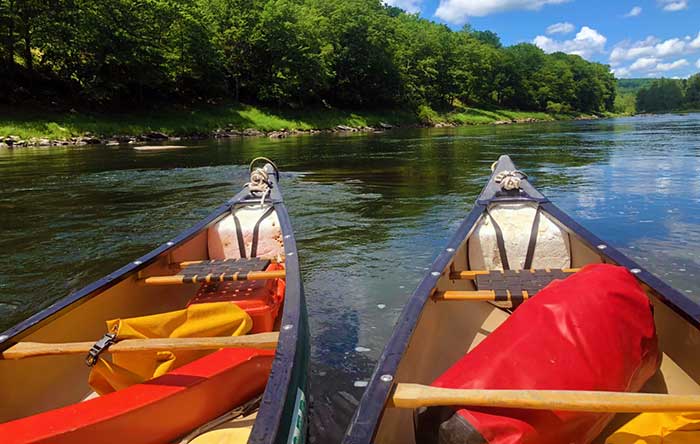 It is an unspoiled stretch of winding water managed by the National Park Service, another park of the Poconos that once bustled with the transportation of natural resources. The Delaware & Hudson Canal operated along this part of the river and commissioned the construction of the Roebling Aqueduct, the oldest existing wire suspension bridge in the US, designed and built by the engineer of the Brooklyn Bridge. Nearby is the Zane Grey Museum, home of the writer who penned Western classics like Riders of the Purple Sage.
There are public river boating access points along both the Pennsylvania and New York sides of Delaware, and you can book canoeing, kayaking, or whitewater rafting trips with local liveries like Kittatiny Canoes or Lander's River Trips. Known as an excellent spot for angling, Upper Delaware is home to many different species of fish. The river's waters are home to brown and rainbow trout, smallmouth bass, walleye, white suckers, and American eels.
The park is home to many animals, making it a great spot for wildlife viewing, and bald eagles are often spotted in the area in the winter months.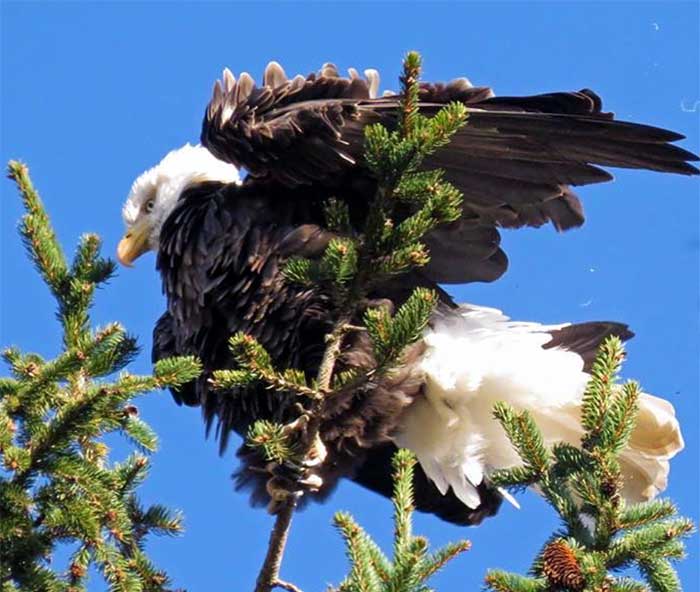 Bald Eagles have made a remarkable recovery here in the Delaware River Valley. Their success in this area is because of the outstanding water quality of the Delaware River. The clean running water provides food and the tall trees along the shoreline, offer perching and nesting sites. The riverway is the largest wintering site of Bald Eagles in the northeast.
"My husband and I drove the Upper Delaware Scenic Byway to escape and try to find a mini-vacation locally. The views from the road were beautiful and there are places to stop along the way that offer plaques for historical reference as well as picnic areas, hiking areas, and photo opportunities.