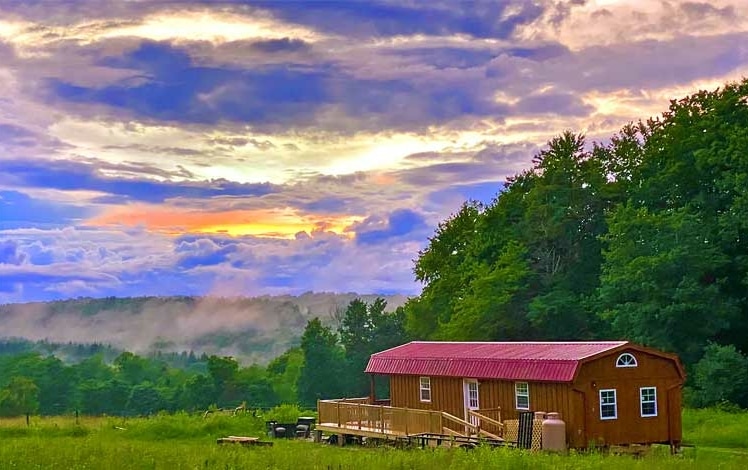 The Farm Sanctuary cabin is hosted by Skymeadow Farm Sanctuary. It's a brand new and fully equipped cabin located on a gorgeous 35-acre farm sanctuary.
You've got room for 6 guests with 1 double bed, 2 single beds, 1 sofa bed, and 1 air mattress. There's a modern kitchen and a deck with a lovely view.
The beautiful farm is home to many happy rescued farm animals, as well as boarded horses who help fund the farm sanctuary.
They are a 501(c)(3) non-profit animal rescue organization and all Airbnb proceeds go to helping the animals live their best lives at the sanctuary. You can schedule a "meet the animals" walking tour during your stay!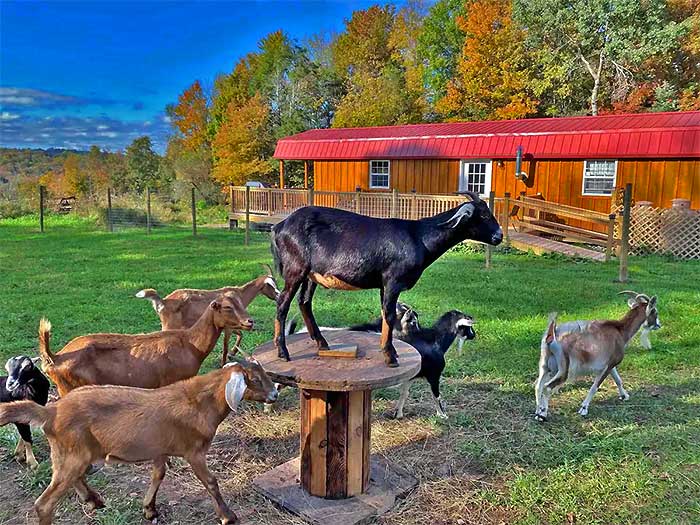 "Our time at Skymeadow Farm Sanctuary was a storybook trip for our family. Our son was beside himself with joy and excitement over the number and variety of animals living and sleeping just outside our windows. Each day, we woke to a tribe of goats jostling in our backyard and horses running through the meadow. Much of our time was spent roaming the farm visiting the horses, goats, sheep, roosters, cows, cats, donkeys, ducks, and alpacas, and enjoying movies and games around the cabin's stove. The kitchen is fully equipped so that you can eat in and enjoy twilight on the farm. but The local fare was also great with memorable breakfasts at Cocoon and dinners at Glass at the Ledges Hotel. Our host Amy was available and attentive to our every need. We could not have asked for a better stay!"