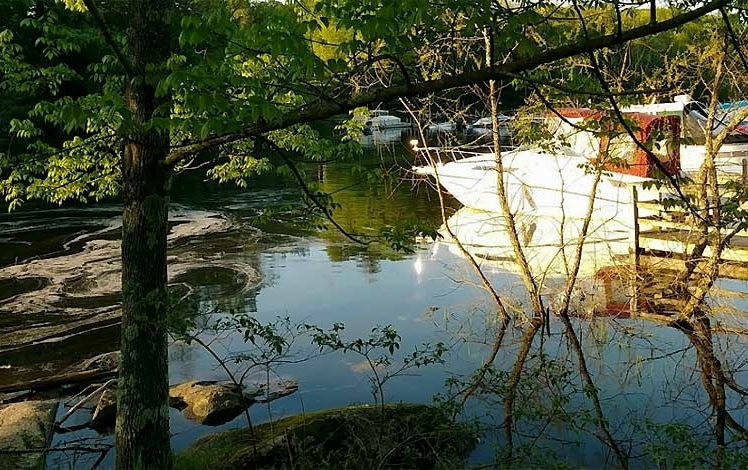 Ledgedale Recreation Area
There are three campground/marina combos on Lake Wallenpaupack. The Ledgedale Recreation Area is the one on the southernmost tip of the lake, with boat access to the 30-mile long Wallenpaupack Creek and adjacent to the four hiking and biking trails in the 80-acre Ledgedale Natural Area.
Campsites, boat slips, a boat launch, and kayak rentals are available. The campground has 70 sites for a mix of seasonal and daily use. 25 sites are seasonal, 45 are available for daily rental. The marina offers seasonal and daily slips.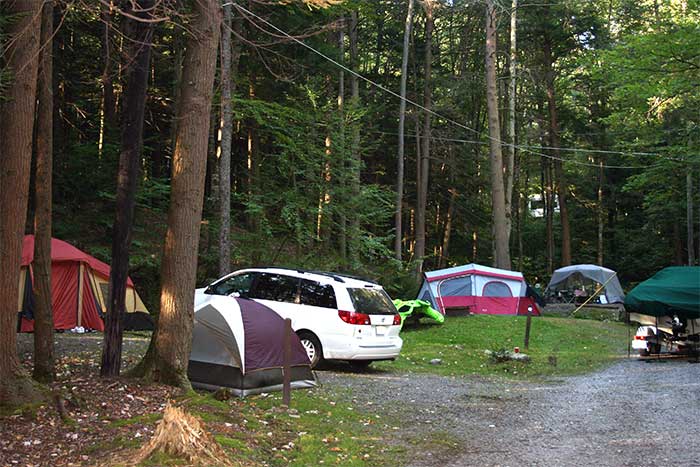 There's an easy-to-use boat ramp access to the lake that is open daily from 8 am until 9 pm. The boat launch is located near the Wallenpaupack River, which is perfect for fishing and kayaking.
The camp store carries a large variety of fishing supplies, including nightcrawlers and redworms. They'll also steer in you in the right direction to get a fishing license. If you're planning to fish in Pennsylvania for only a few days, you can get one, three, or seven-day tourist licenses for non-residents. It's super easy. Go here.
Kayaks are available for rent at Ledgedale daily from 11 am to 5 pm. Single and tandem kayaks are available on a first-come, first-serve basis.
5 Mile Point Group Camping
Up to 25 people per site. Each of the two group camping sites at 5 Miles has two covered picnic tables, a fire ring, trash receptacles, and portable toilets. Drinking water is available from a hand pump.