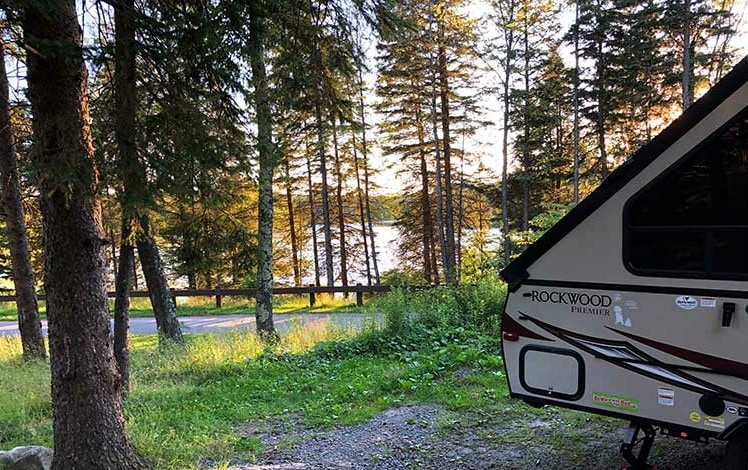 Pickerel Point Campground is on a peninsula on the southern side of Promised Land State Park. There are walk-in campsites situated at various points along the shore. It has modern camping facilities, including bathhouses with green technology, and the first sites with sewer hookups in all the state parks in Pennsylvania.
Pickerel Point has 75 campsites and three camping cottages. Limited sites and camping cottages are open year-round. An unguarded swimming area is at the end of the peninsula. This is where you'll find the full hook-up sites for your RV.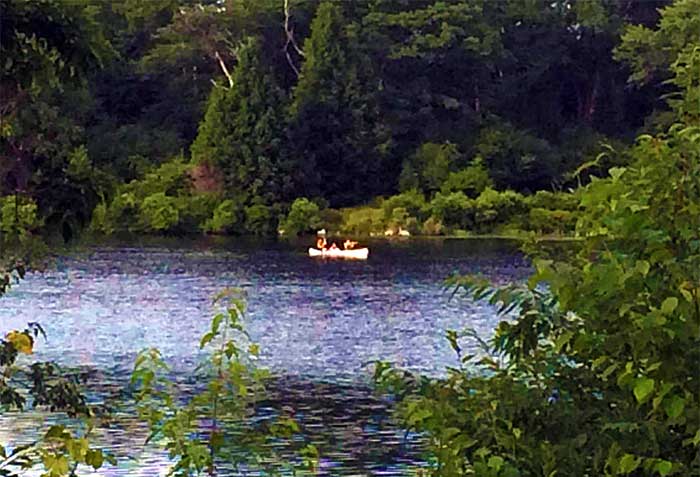 The campground is a water lovers paradise. Most of the campsites at Pickerel Point sit upon a small peninsula that jets out into Promised Land Lake, surrounded by water views. At the tip of the peninsula is the swimming area, boat mooring, and boat rental facility, so if you want to be close to the water action try to snag spots 136 through 142.
"Spent Columbus Day weekend with friends new and old near the tip of Pickerel Point. We reserved two side-by-side spots which were nestled in trees with an amazing view of the lake. The campground was quiet after 10 pm, well-maintained, and the "locals" were welcoming. Tom and Anne, the resident Camp Hosts, stopped by in the morning and bent our ears about local lore and history. Only two hours from NYC, we'll definitely be back when Pickerel fully reopens for Spring."
Promised Land State Park offers six unique camping areas featuring a sand beach, swimming area, playground, volleyball court, and picnic areas.
"Amazing nature getaway in the Poconos. Pickerel Point is one of the nicest, cleanest, and well-maintained campgrounds I've stayed in. We go every year. Most walk-in sites are private, with a good amount of shade and access to the lake. Supplies (beer & firewood) are about a 20min drive to "town". Grab some friends, reserve a few sites next to each other & a good time will be had by all. Don't forget to rent a canoe to explore the secret island!"
The campground offers rustic walk-in sites, electric sites, and full hook-up sites with sewer, water, and electricity on site. Camping cottages have electric heat and outlets, bunk beds, a table with benches, a grill, and a fire ring.
See the other Promised Land State Park campgrounds here.