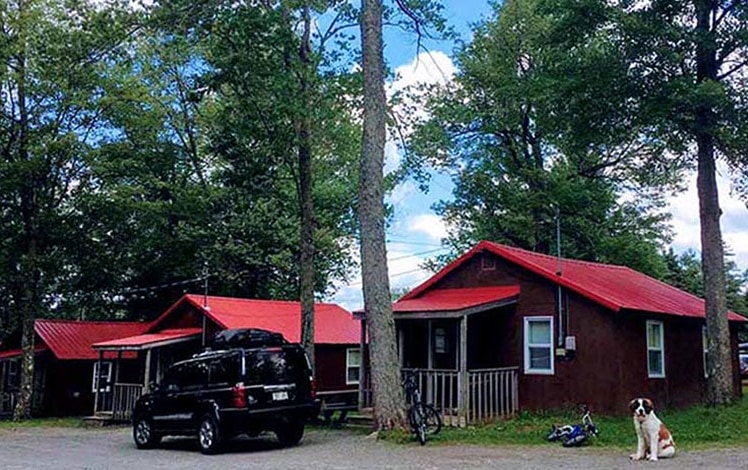 High Country Cottages & Motel offers motel and cabin lodging. Humble, rustic – what it's got going for it is its location smack dab in the middle of gorgeous Promised Land State Park. Images give the place a distinctly down at the heels sort of impression; the truth is that High Country is a place that folks return to year after year. It's a great low-fi, low-budget place to lay your head while enjoying the fishing, swimming, boating, hiking offered by the park.
All rooms have heat, bathrooms, showers, refrigerators, microwaves, coffee makers, and televisions. 2 rooms offer stoves for long term rentals. The cabins have two bedrooms with either a queen-size bed or two single beds in each room, and the motel rooms each have one queen size bed. Bring your own bedding and bath towels.
High Country Cottages & Motel don't offer a kitchen to speak of, but a refrigerator will keep your food cold and you can cook and eat outside – there's a picnic table outside your door.