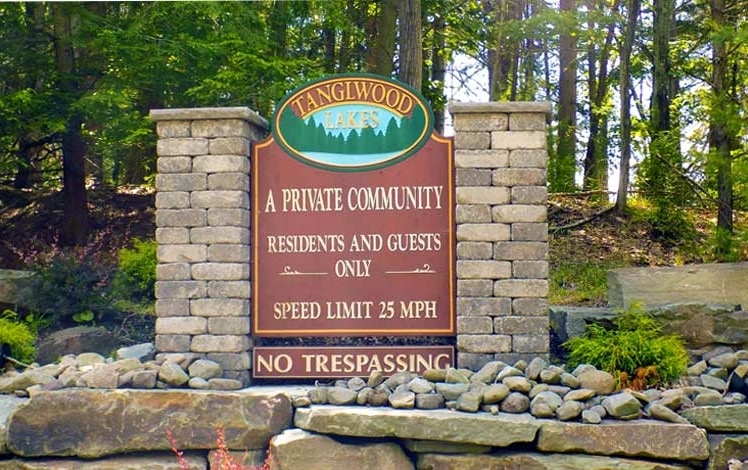 Tanglwood Lakes
Tanglwood Lakes is a planned residential community of single-family homes located adjacent to Lake Wallenpaupack.
The 900-plus acre wooded environment shares a border with the 40,000 acres of National Park Service land and 100,000 acres of the Pennsylvania State Parks and Game Lands.
Lake Tanglwood is a 35-acre lake available for fishing (catch and release only) kayaking, and boating. Non-motor boats and electric motor boats under 3HP are permitted on the lake. No gasoline boats are permitted. There are two access areas to the lake. One is off of Indian Drive and the other is adjacent to the timeshares and Laurel Hill Drive. Racks are available for rent or you can launch from one of the docks.
There's a playground, a ball field, a marina, a boat launch, and a beach area.
Tanglwood is the home of The Paupack Hills Golf Club. Paupack Hills is a private club for members and their guests and Tanglwood Lakes residents and their guests.
They've also got tennis and pickleball courts, a fitness center, and the one-mile Briarwood Nature Trail.