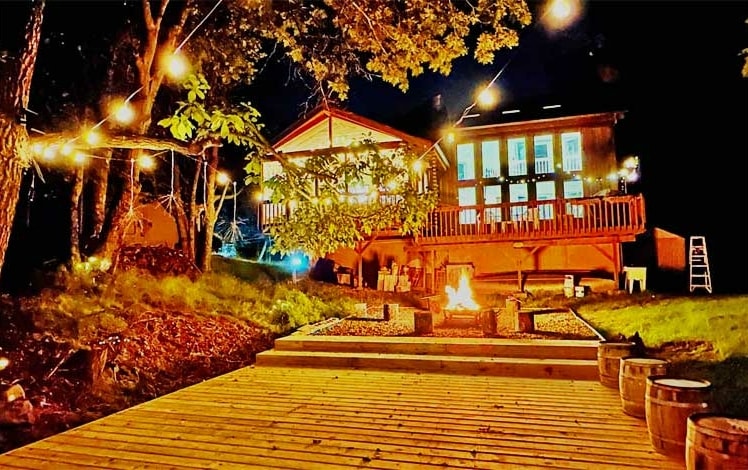 Clover House hosts 14 guests in 3 bedrooms with 7 beds and 2.5 baths that's a contemporary designer retreat nestled in the lovely private community of Emerald Lakes.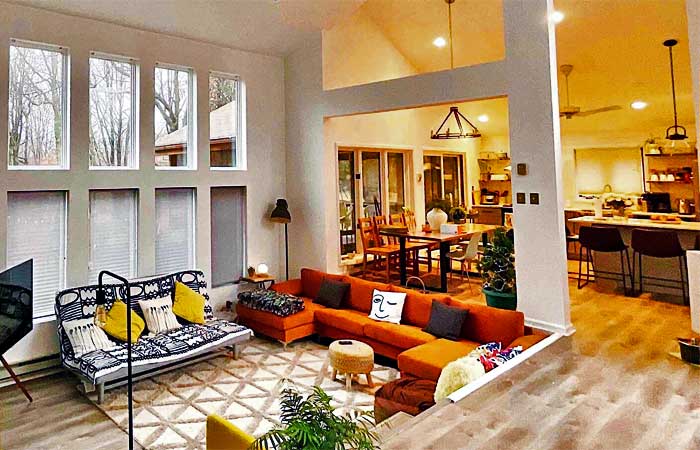 The fully equipped, state-of-the-art kitchen is a haven for culinary enthusiasts. With sleek appliances and ample space for meal preparation, it offers a perfect setting for creating delightful feasts. Outdoors is the spacious deck.
The secret cave room is accessed through a discreet entrance. Whether you seek a quiet hideaway for relaxation or a magical setting for storytelling and adventure, the secret cave room promises an unforgettable experience.
Beyond the comforts of the house, Emerald Lakes offers a wide array of outdoor activities for nature enthusiasts. Explore the nearby hiking trails, take a refreshing swim in the sparkling lake, or soak in the tranquility of your surroundings while lounging on the deck.
"The house was perfect! Everything was clean, fully stocked with cleaning supplies, gas for the grill and firewood. 11 people in total were staying here and all of us had plenty of room inside, the balcony areas and outside too. Close to everything so we went kayaking at Lake Harmony. The real 5-star service was Jean and Wilson. Super quick, helpful, accommodating, and kind. We had one or two special requests and they back over backwards to help us. I was talking to other Airbnb hosts before a booked a place, and upon messaging Jean and Wilson I was certain that this was the place I wanted. Our group wanted to stay another day and can't wait to return next year!"