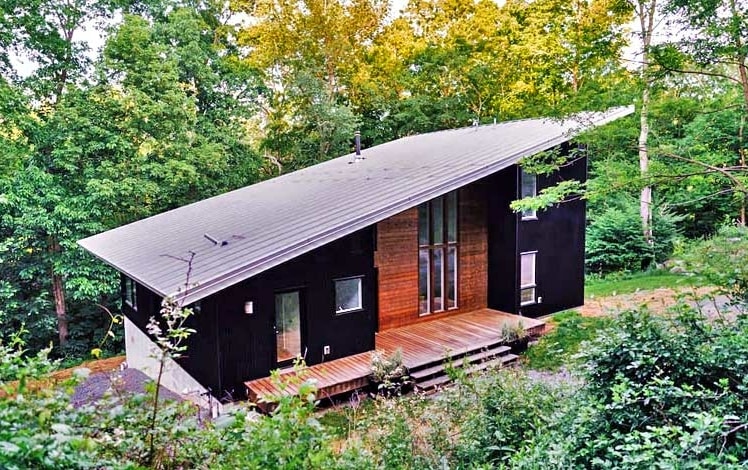 The Clementine Creekhouse is a spacious modern retreat in the heart of the scenic Delaware River Valley, located 2 hours from NYC, where you can Bring Fido. 6 bedrooms and 3.5 baths comfortably sleep 14 people.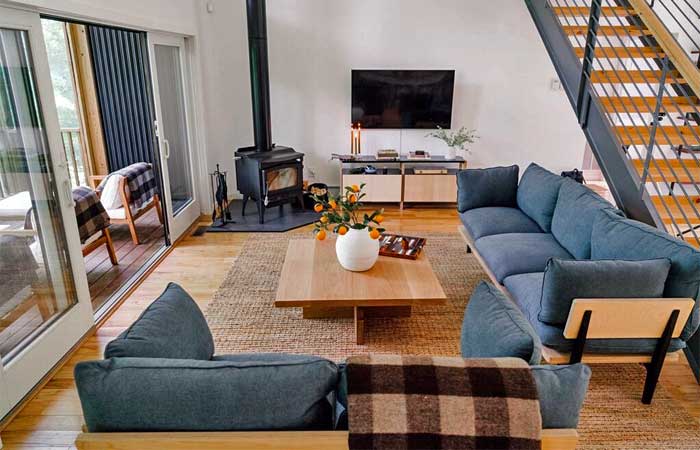 Set on four acres along a private creek, the house has gorgeous tree house-esque views. The house features a high-end kitchen, wood-burning stove, and luxurious amenities.
Clementine Creekhouse is a modern retreat with plenty of space to unwind and escape with family and friends, indoors and out. Just outside the quaint town of Callicoon, the house is located on on four private acres at the edge of Hankins Creek. Relax on the screened-in porch, listening to the gentle sounds of the water, roast marshmallows around the cast iron fire pit, walk down to the creek to explore the historic stone arch bridge, try your hand at fishing, or splash around to cool down in the summer.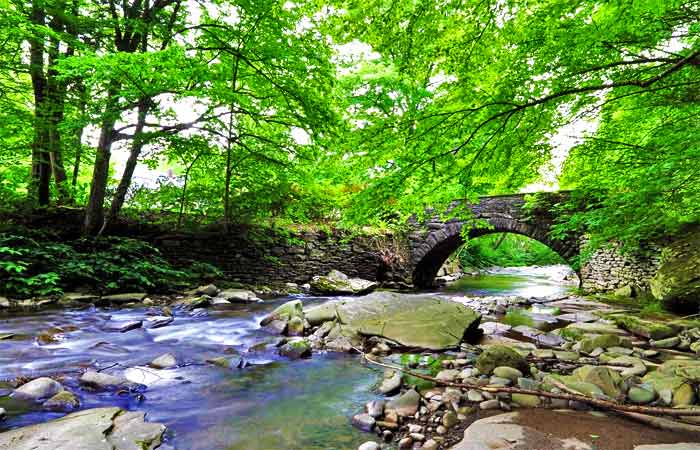 "This listing saved us after arriving to a different Airbnb that wasn't safe to rent. This place was even BETTER than we'd hoped it would be, and in a pinch. The layout is so smart and everything is like the pictures, but better. The internet is super speedy. The screened0in porch is a dream. Beds are comfy and linens and basic amenities are plentiful and generous, and do not cut corners. Hosts responded nearly immediately whenever we reached out, though they were so thorough we really didn't need to. Truly a 5 star stay with gracious and professional hosts who know how to operate a beautiful hospitality experience and make guests feel at home."