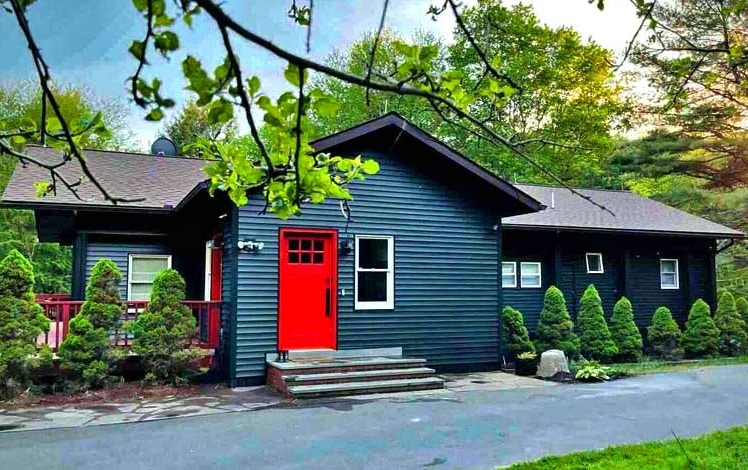 Wooded Waters is a spacious 3 bedroom, 2 bathroom, dog-friendly house that's perfect for 2 families. It hosts up to 8 guests in 3 bedrooms with 6 beds and 2 baths.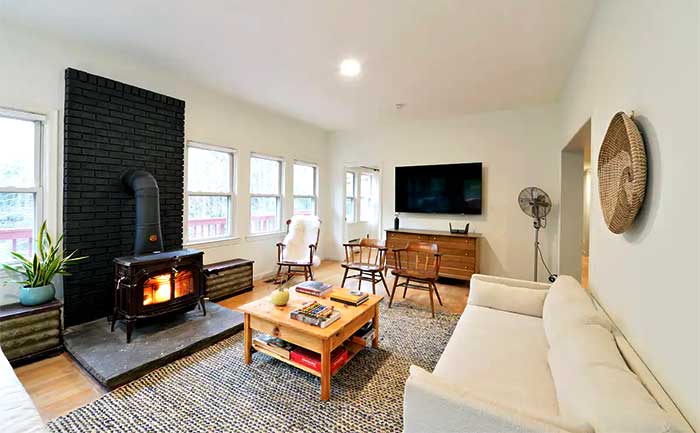 The approximately 20 acres feature beautiful woods, trails, and around 4,000 feet of frontage and private access along Callicoon Creek. The creek itself features small waterfalls, mini bluffs, and swimming holes.
It's 7-25 minutes away from several golf courses: Villa Roma, Tennanah Lake, Twin Village, and Sullivan County Golf & CC.
"Wooded Waters cottage and the surrounding 20 acres of land is our beloved country retreat, and we welcome guests (human and canine!) who will cherish it as we do."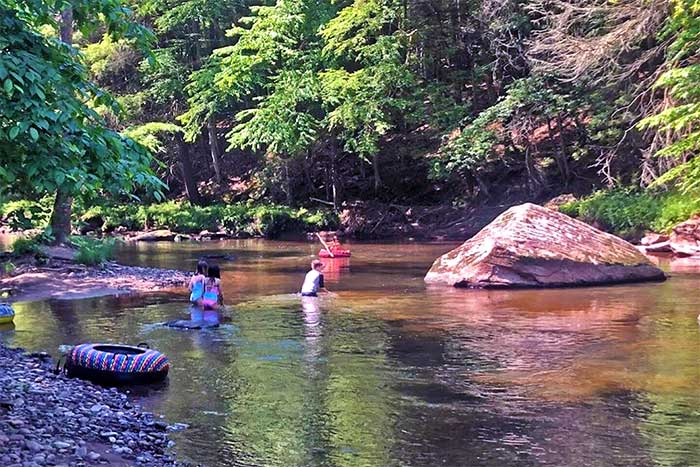 The carport beside the house can accommodate 2 cars. You can also park in the driveway.
Here's a rather unique requirement: "We require all guests to have at least 2 positive reviews or recommendations from other hosts. We are very strict about this. Please do not submit a booking inquiry if you do not meet this requirement. Your request will be declined." Okey dokey.
Amazing property, great location, perfect and cozy house! Great spot for kids to enjoy the woods and activities. Such an amazing property to explore, and loved the town! Had a great meal at Callicoon Provisions Distillery, and pizza from Local after Ana recommended. Would definitely recommend to anyone looking for a cozy escape to the Catskills. Ana was incredibly communicative and responsive!