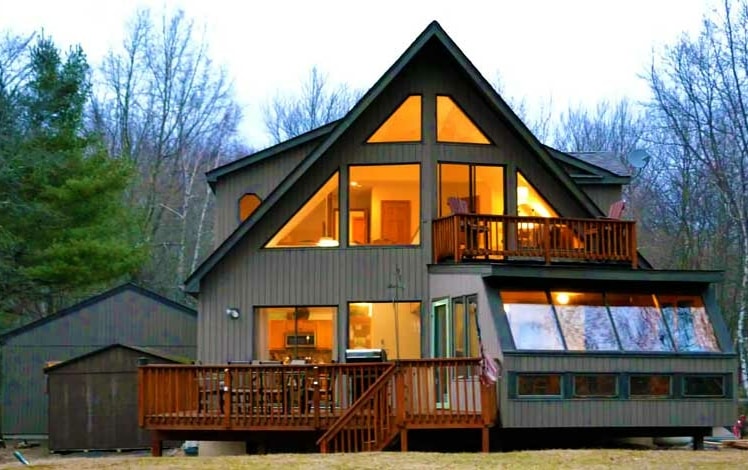 CareBear Lake House is located by Lake Shangri-La in Blakeslee's Brier Crest Woods. It's the perfect escape group of friends or family to enjoy the weekend. The house offers 3 bedrooms and 3 bathrooms.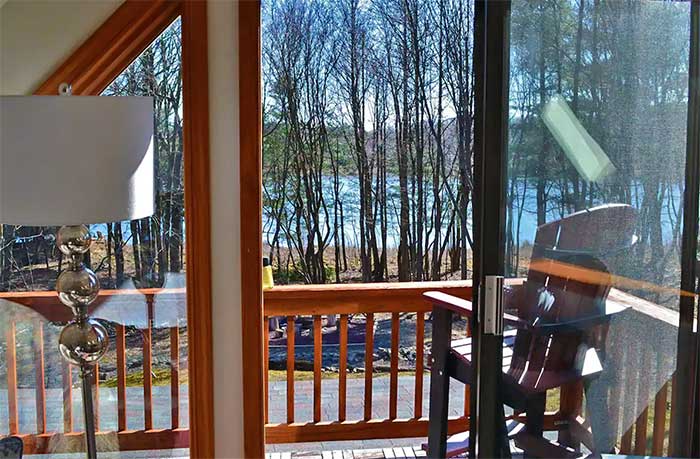 The clubhouse is in walking distance and has many amenities including a playground, basketball, pool table, game room, beach, access to the lake, boat launch, and much more. You can spend the day out exploring or just stay in and enjoy the view and amenities.
The kitchen is equipped with brand new state-of-the-art appliances and a farmhouse dining table that seats up to 8 people.
The living room holds a large group of family and friends, with a large sofa in the family room, a separate living room, and an enclosed sunroom. There is also a gas fireplace in both the living room and family room.