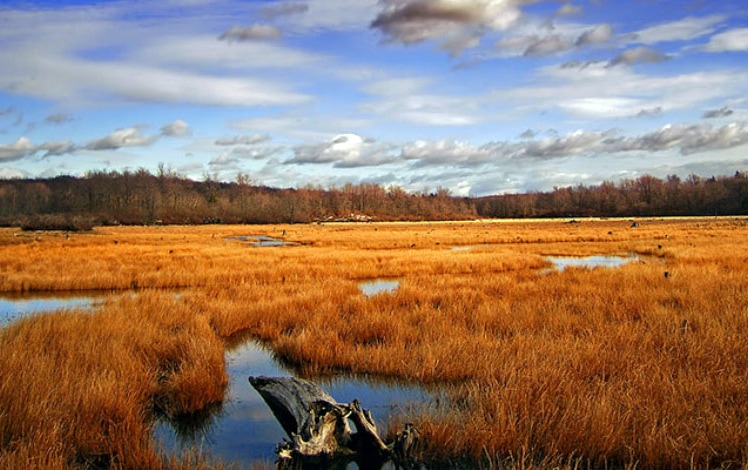 Gouldsboro State Park is 2,800 acres of glorious state forest wrapped around the 250-acre Gouldsboro Lake. Wild and mystic, it's wetlands are open to hiking, boating, swimming, fishing, cross-country skiing, ice fishing, and picnicking. The park is named for robber baron and railroad titan Jay Gould. The government bought it and now everybody can enjoy it. So there, Jay Gould, you ol' crook!
Stretching across Monroe and Wayne Counties, Gouldsboro State Park is great for everything from hiking to cross-country skiing — but in the summer, it's all about the 250-acre Gouldsboro Lake. Like with other state parks, you'll find a nice, sandy beach to relax on after you take a dip,or you can head to the boat rental stand for rowboats, kayaks, paddleboats, canoes, and electric motorboats if you're feeling more nautical.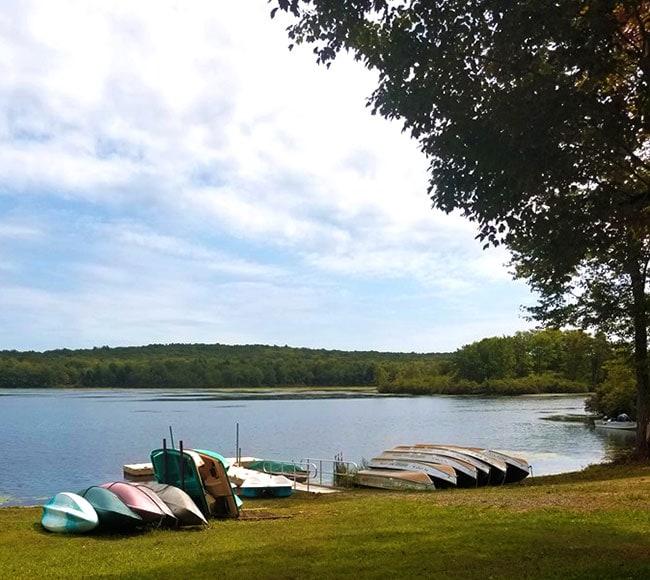 You can hike your way from Gouldsboro to neighboring Tobyhanna State Park.
SWIMMING
The sandy beach on Gouldsboro Lake is open from Memorial Day weekend through Labor Day weekend.
BOATING
Bring your non-powered boats and electric motors. The park rents kayaks, paddle boats, and electric boats. If you bring your own boat, make sure you have a current registration. You can have one from any state, or a launch permit from the Pennsylvania Fish and Boat Commission will do.
FISHING
Gouldsboro Lake is a warm water fishery. The common game fish are pickerel, yellow perch, bass, walleye, sunfish, muskellunge, and catfish. Gouldsboro Lake is also a popular ice fishing destination. The thickness of the ice is not monitored by the park staff, so use caution when venturing out onto the ice! One more thing: grab your vacation fishing license here.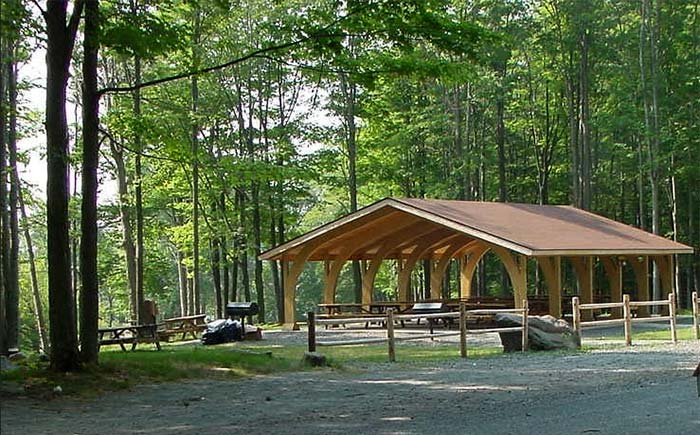 PICNICKING
Gouldsboro State Park provides five wooded picnic areas with about 300 picnic tables. Picnicking is permitted throughout the year. An accessible picnic pavilion with electricity can be reserved up to 11 months in advance. If unreserved, the picnic pavilion is free on a first-come, first-served basis.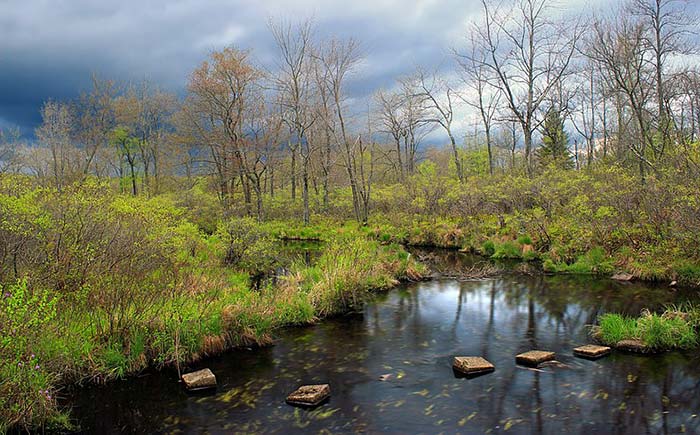 TRAILS
The rugged terrain of Tobyhanna and Gouldsboro state parks makes for challenging but rewarding hiking. All trails are blazed. Double blazes indicate a change of direction or a junction of two trails. Prospect Rock Trail is 5.8-mile loop and hiking is difficult, with some very rocky sections. The Old Route 622 trail is 1.25 miles, wide and flat, and the hiking is easy. Great for hiking, biking, and cross-country skiing.
Try the 3.2-mile Frank Gantz Trail (named after a man who did a lot of work for the trail system, and who not a robber baron). This trail directly connects Tobyhanna State Park and Gouldsboro. Bring along your hiking boots and be prepared to rock hop while you venture between the lakes.