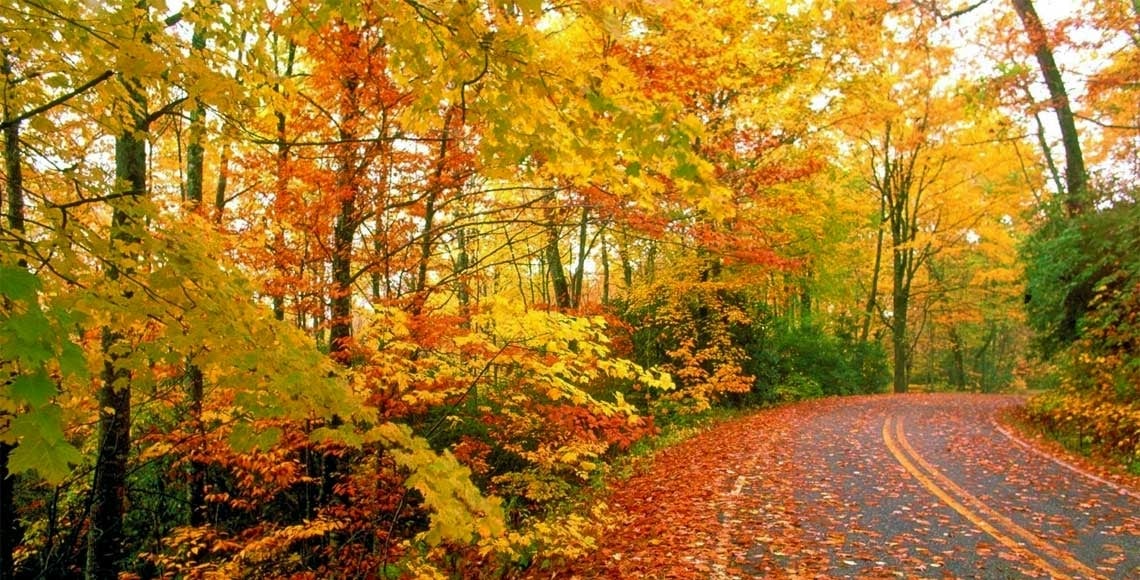 The Route 6 Fall Foliage Drive is ranked among the "Top Scenic Routes in America" by Car and Driver Magazine. The Harley-Davidson Company recognizes it as "Pennsylvania's Best Tour Road." It's designated by National Geographic as one of the most scenic drives in the United States. The 50 mile stretch of road through Wayne and Pike Counties is the way to enjoy the scenery while driving through the charming tiny towns of Honesdale, Hawley, and Milford.
Most parts of Route 6, which traverses the entire width of Pennsylvania from Milford west to Union City, show up on various lists of best fall foliage drives.
Each autumn, northern Pennsylvania's tree-filled forests and rolling hills ignite in an awe-inspiring spectrum of color— spanning golden yellows, exhilarating oranges, fiery reds, and deep purples. Amidst that stunning sea of color winds historic Route 6, the perfect route for a "leaf-peeping" road trip.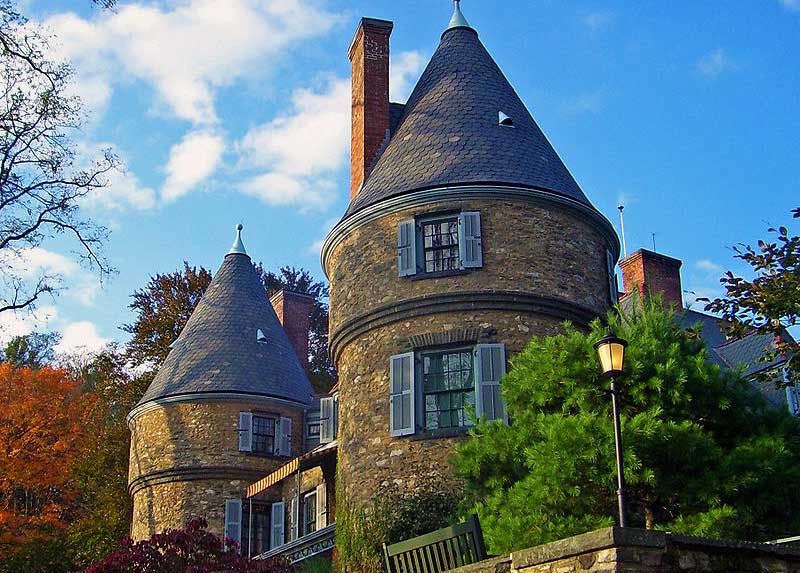 Between towns the road winds along forests, farms and riverbanks. Remnants of the D & H Canal are visible at points. There's even a park created around a former Canal Lock House. The 16-acre green space features trails and preserved sections of the canal. Other historic sites along this section of Route 6 include the Dorflinger-Suydam Glass Museum and the Wildlife Sanctuary in White Mills, and Grey Towers National Historic Site in Milford. The former residence of Pennsylvania Governor Gifford Pinchot is open to the public for tours of the mansion and grounds.
Several state parks offer opportunities to stretch your legs and explore the natural surroundings. Prompton State Park has a 290-acre lake for boating and fishing, 26 miles of hiking trails, and scenic picnic areas. Shohola Falls is located in State Gamelands 180. A trail leads to the 50-foot waterfall.
Route 6 also skirts the northern shore of Lake Wallenpaupack, with public access points for swimming and boating right off Route.
US Route 6 in Pennsylvania enjoys a storied past. The route can be traced back to 1807 when state officials mandated a road be cut through the Moosic Mountains to enable easier travel to the western parts of the state. As the state and nation grew, so too did the road. Carved out of hundreds of miles of wilderness, the road eventually united most of the county seats in Pennsylvania's northern tier. The fledgling highway quickly became a vital link between the industry of the west and the railroads in the east. Along its length sprung up charming villages, plentiful farming communities and thriving towns.