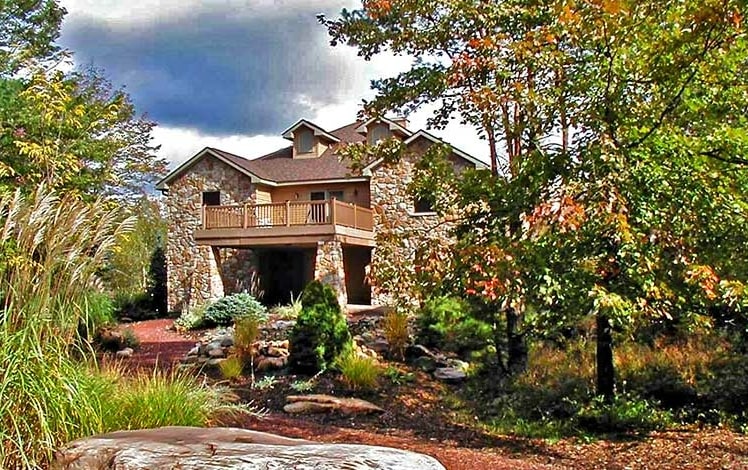 The Inn at Hickory Run is a rustic, stone-and-wood-accented country B&B with a fireplace & whirlpool tub in each room. This bed and breakfast is located between Hickory Run and Lehigh Gorge State Park.
Located on the edge of Hickory Run State Park with 16,000 acres of year-round activities such as hiking, fishing, swimming, snowmobiling, kayaking, and horseback riding. Outside the doors are the headwaters of the Lehigh River and Lehigh Gorge State Park, known for its spectacular bike trails, whitewater kayaking, cross country skiing, and fishing.
The Inn at Hickory Run has four rooms, each with a fireplace and whirlpool tub, cable TV, a sound system, Wi-Fi, and more.
Weekend mornings start with a hearty country breakfast in the dining area. Weekend breakfast service includes a wide variety of traditional and local favorites. Weekday breakfast service includes continental breakfast items featuring fruits, freshly-baked muffins, cereal, coffee, tea, juices, and more. Afternoon and evening snacks are served every day of your stay.
"This place was the quintessential romantic getaway place. Fireplaces and jetted tubs in every room and made-to-order breakfast with homemade muffins every morning. Dave is a fantastic host and readily lends his knowledge of the area to accommodate any activity you're looking for. A real Gem in the Woods."