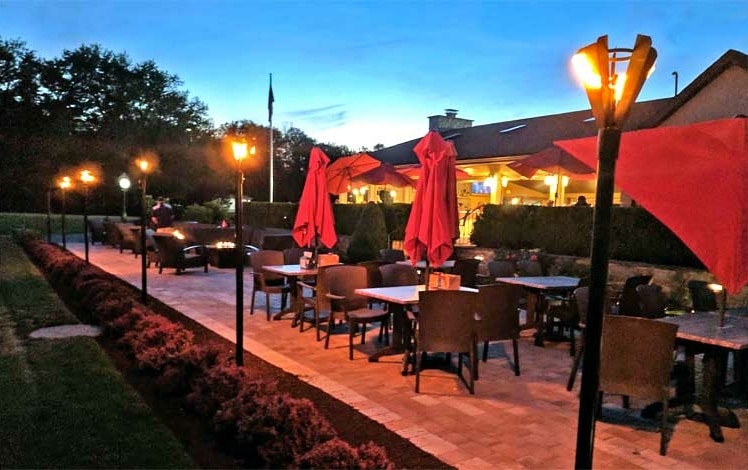 Jack's Grille is the casual restaurant/bar overlooking the green at Mountain Laurel Golf Club. Outdoor dining with fire pits and tiki torches on the patio. it's open from spring through October.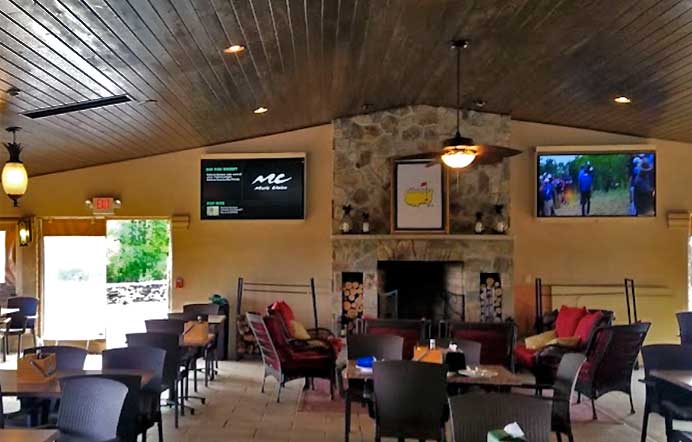 Wings, nachos, salads, sandwiches, burgers. Dinner entrees include fish & chips, a NY Strip, and shrimp scampi. Food is average. Best for drinks and snacks on the patio.
Jack's Grille offers a formal dining room, casual dining area, and a bar for all patrons. The remodeled clubhouse now offers beautiful views of the golf course.
Jack's Grille is easy to access from Interstate 80 and Route 534. Lunch is erved daily from 10am. The bar area is open daily from 10:00 am to provide bar service for golf customers.
"I golf here and always stop for an after golf drink and food. Appetizers, salads, sandwiches are great and reasonable. Very friendly staff. Always helpful. Beautiful views and nice outdoor seating!"