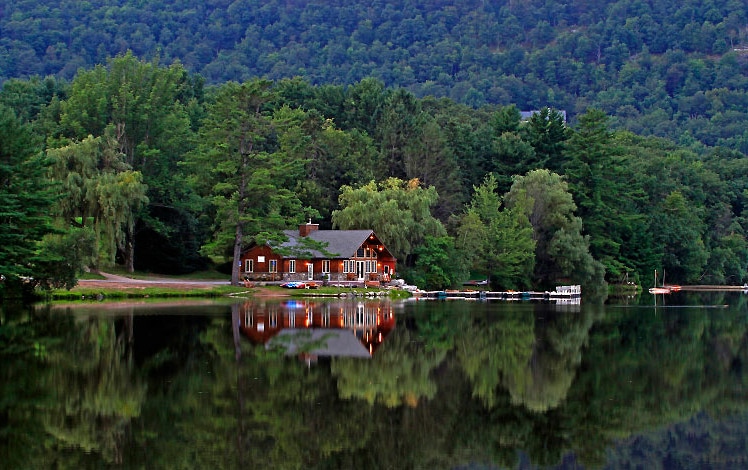 What's better than a treetop adventure course with an obstacle course, ziplining, rock climbing, archery tag, and paintball? One that's set in the spectacularly beautiful forest and streams of Skytop Lodge.
Skytop's Treetop Adventure Course is just over 3,000 feet in its entirety with varying obstacles including elevated bridge ways from one tree platform to the next, logs hanging from ropes to walk across, ladders, a cargo net and a total of 16 different zip lines. Take the two-hour half-course (1,500 feet) or the four-hour full-course (3,000 feet).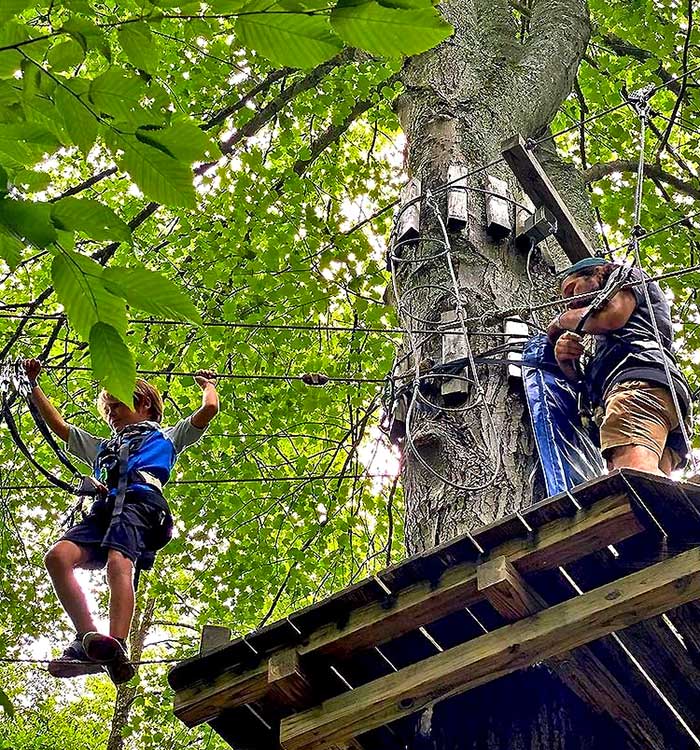 Staff is friendly and knowledgable, explains everything well, and looks out for your safety first. Overall, it's a challenging course with a breathtakingly beautiful backdrop.