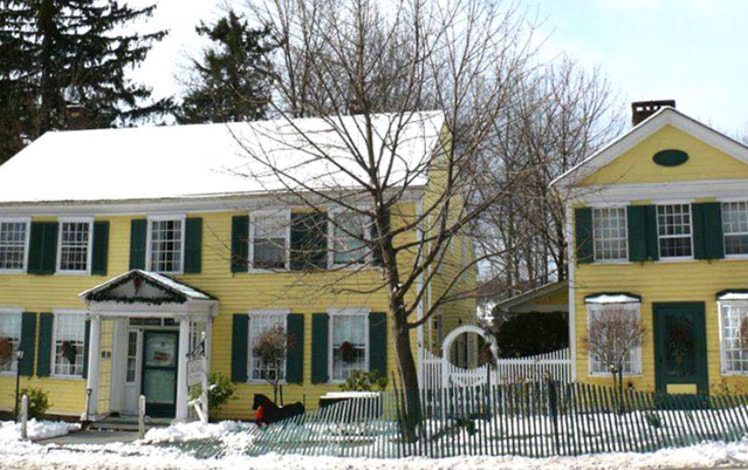 E. Kellogg B & B has classic colonial charm brought to life in the beautiful village of Bethany. The house was built in 1815 by Eliphalet Kellogg as a country retreat. Today, host Kathy Schloesser invites you to share in the charm of a bygone era.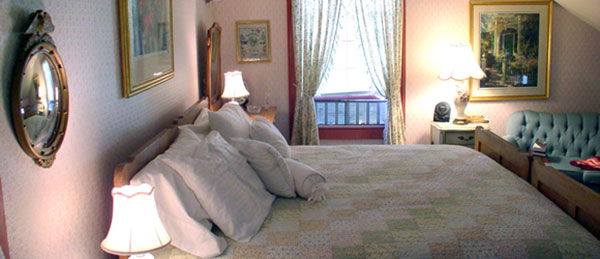 E. Kellogg B & B offers three bedrooms, three baths, and the details of a gracious historic home. The property offers a library with a fireplace, cable television, and a selection of books and games. There are a 3-season screened porch and heritage gardens.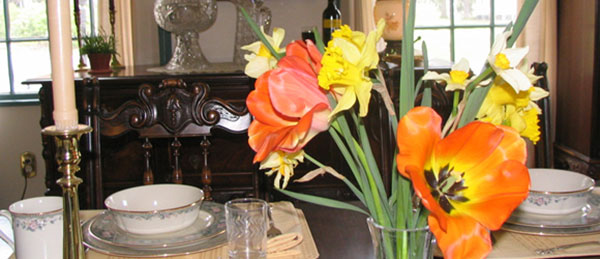 Breakfast is included and is served in the gracious dining room. Kathy works with local farmers and purveyors to bring you the freshest local products and produce available. Breakfast may be banana pecan waffles, omelets with seasonal vegetables and home fries, or homemade granola and local honey. Kathy will work with you to accommodate any special dietary needs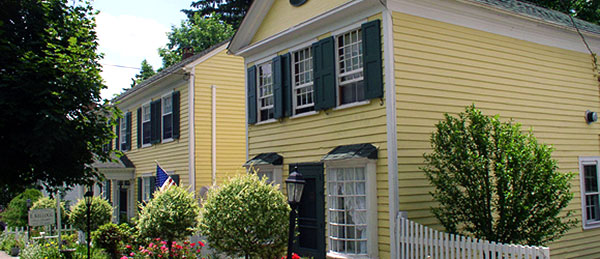 The Sitgrave House is located next door in the former apothecary shop and residence for Eliphalet Kellog's son-in-law. This charming tiny house offers three fireplaces, a spacious bedroom with a full tub and shower, a reading room, a large living room, and its own cozy kitchen. If you opt to stay in the Sitgrave House, Kathy will provide grocery service. You are still invited to breakfast in the main house.
Near Honesdale, Hawley, the Delaware River, Elk Mountain Ski Resort, Dorflinger Wildlife Sanctuary, state parks, and much more.