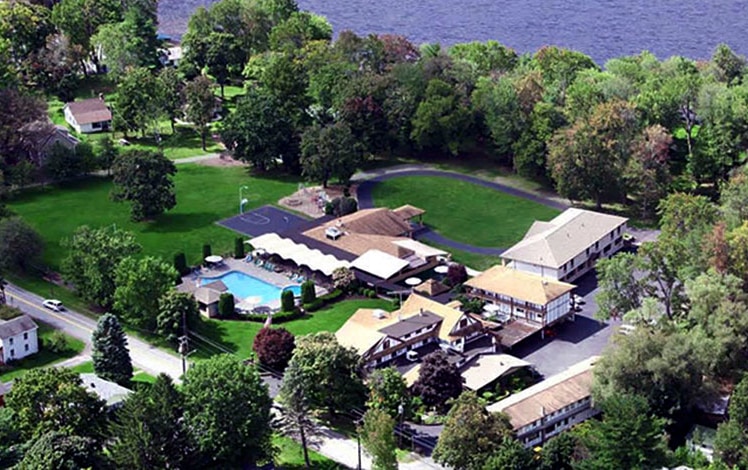 Central House Family Resort
The Central House Family Resort, located in the northern range of the Poconos on the shore of the mile-long spring-fed Beach Lake, has been proudly owned and operated by the Thumann family since 1948. It's an especially good choice for a family reunion.
It's a sweet, old-fashioned family resort made for a relaxing getaway in the country. Lovely grounds with a lake and boats. Gazebos, deck chairs everywhere. Plus a swimming pool, playground, tennis courts, and more. It's one of the last of the old-time "all-inclusive" style resorts. Three meals a day are provided.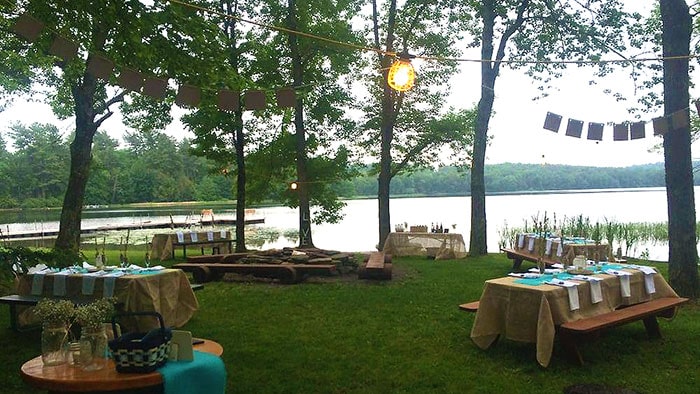 There are motel-style rooms in the "lodges" and lakefront and guesthouses and cottages. All guest rooms are conveniently located and include a private bath, air conditioning, electric heat, TV, and in-room phone. Cottages are complete with kitchen, living room, dining area, and covered porch.