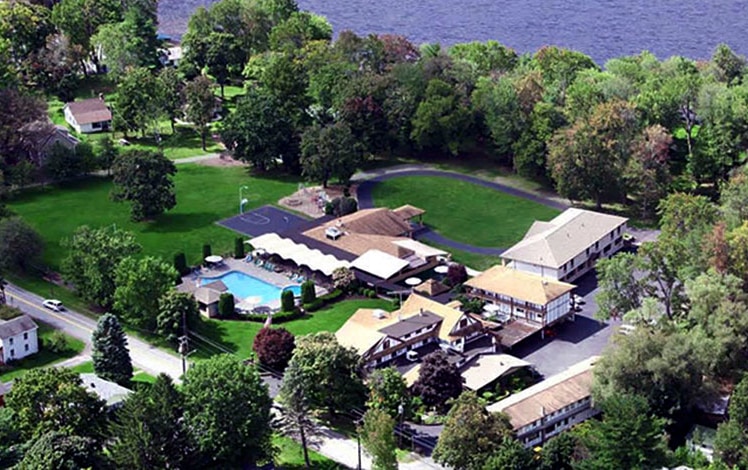 Central House Family Resort
Central House Family Resort id located in the northern range of the Poconos on the shore of the mile-long spring-fed Beach Lake. This Poconos resort has been proudly owned and operated by the Thumann family since 1948. It's an especially good choice for a family reunion.
It's a sweet, old-fashioned family resort made for a relaxing getaway in the country. Lovely grounds with a lake and boats. Gazebos, deck chairs everywhere. Plus a swimming pool, playground, tennis courts, and more. It's one of the last of the old-time "all-inclusive" style resorts. Three meals a day are provided.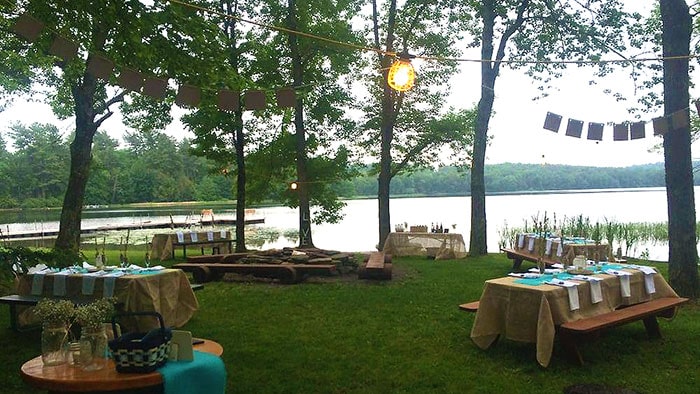 "This is a new location for our family reunion! Lots of outside seating to visit and catch up, activities for all, and wonderful food! We are having a ball!"
Central House Family Resort has motel-style rooms in the "lodges" and lakefront and guesthouses and cottages. All guest rooms are conveniently located and include a private bath, air conditioning, electric heat, TV, and in-room phone. Cottages are complete with kitchen, living room, dining area, and covered porch.
It's also just 15 miles from The Bethel Woods Center for the Arts, the site of the 1969 Woodstock festival. Drive on up for live music, comedy shows, and the Woodstock museum.