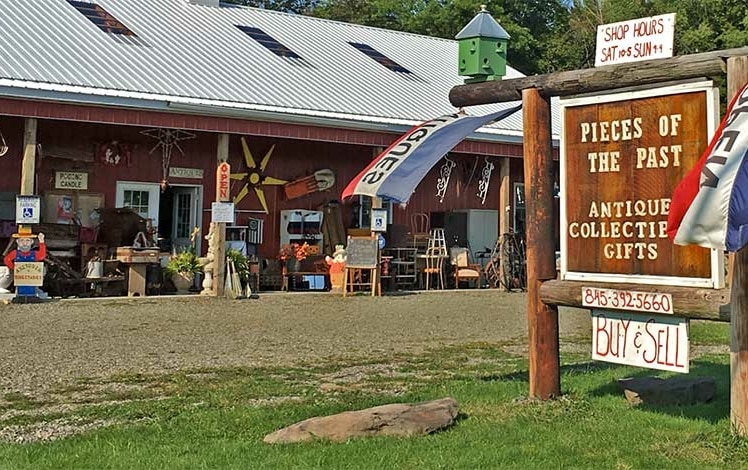 Pieces of the Past Antiques
Pieces of the Past Antiques is an absolute lollapalooza of STUFF. There are a shop and eight (8!) outbuildings full of antiques and collectibles. New items every week include pottery, furniture, art, vintage toys, vintage clothes, tools, records, seasonal decor, garden accouterments, and so much more. It's nestled in the beautiful countryside of Newfoundland.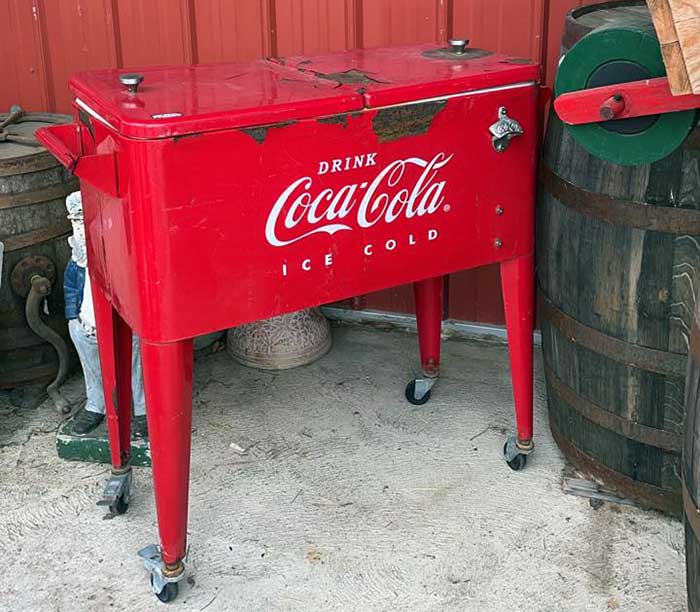 Mason jars, wood furniture, model car kits, wagon wheels, wooden barrels–owners are friendly and willing to bargain. Definitely worth a trip.
Be ready to spend hours there – it's huge! Owners are extremely friendly and helpful.
Lunchtime? You're just 4 miles from Backroads Cafe and Dairy Bar great for ice cream or a made-from-scratch diner-style meal.
Note: No air conditioning or heating in the buildings, so dress appropriately!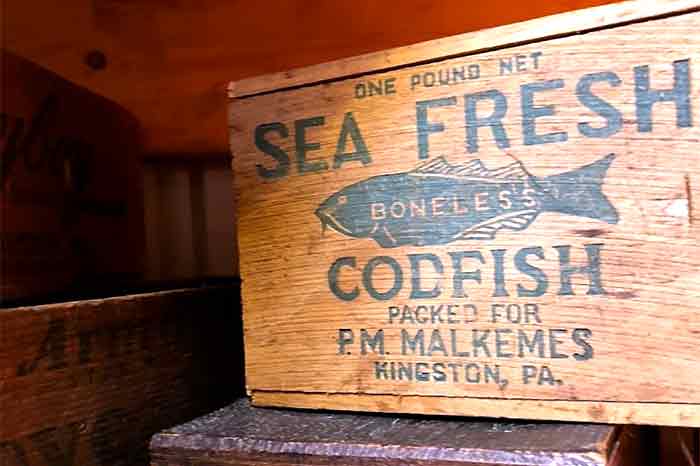 Pieces of the Past is open Saturdays and Sundays in May through October, as well as on Fridays in July and August.
Open May-October on Saturday 9:00 am-5:00 pm and Sunday 9:00 am- 4:00 pm. In July and August they are open Fridays from 11:00 am – 5:00 pm.