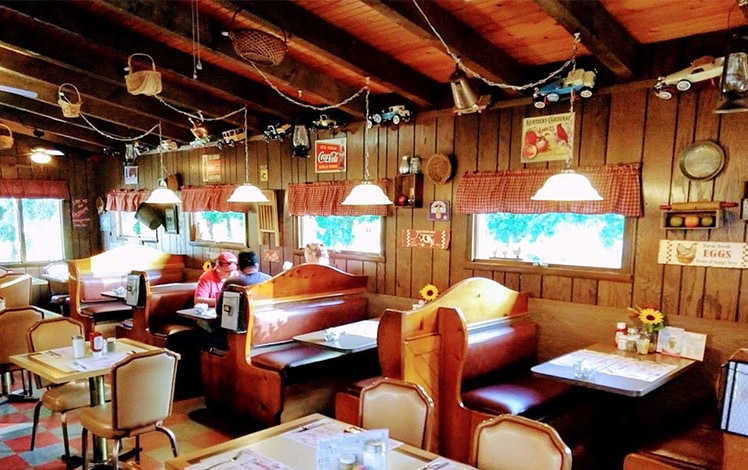 Backroads Cafe and Dairy Bar
Backroads Cafe is as country as country gets. Be seated at a long picnic table, a wooden booth, a table, or the counter for breakfast, lunch, or dinner. Alternately, get a cone to go from the dairy bar.
This is a family-run operation where everything is made from scratch. The menu is all home-cookin' that resembles a diner menu.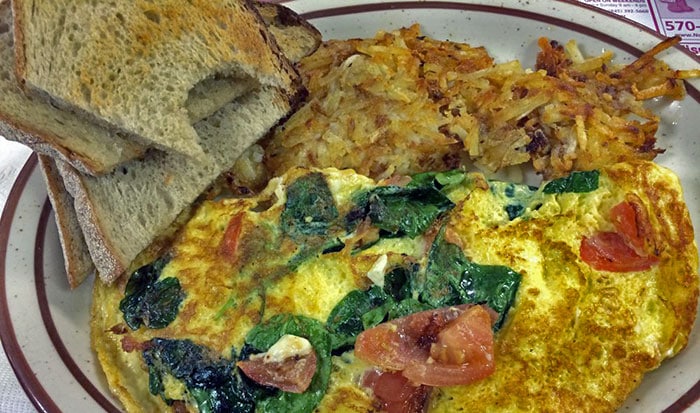 For breakfast, there's omelets, eggs, waffles, pancakes, and french toast – and of course, sausage gravy and biscuits. Lunch is burgers, subs, sandwiches, and a Monte Cristo. Dinner is spaghetti and meatballs, chicken parm, turkey with gravy, breaded cod, and beef liver. Daily specials keep the locals coming back.