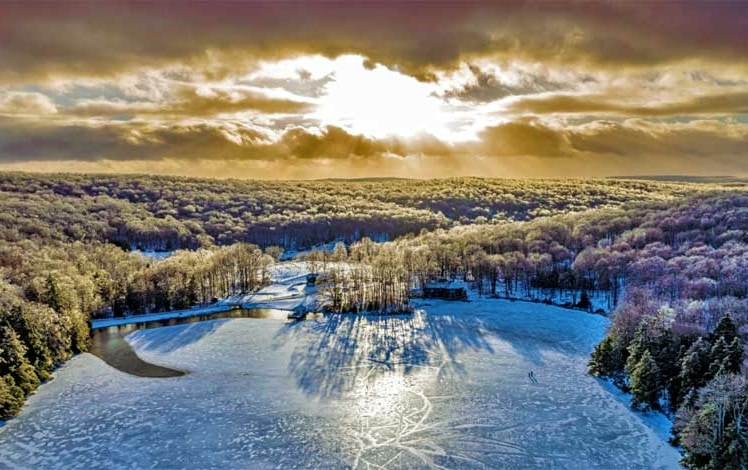 Wally Ice Fest is a weekend-long event that features hockey, curling demonstrations, ax throwing, spectator games, and live music. It takes place in late January or early February, weather permitting.
Wally Ice Fest/Pocono Pond Hockey is a community group of fellow hockey players and others who organize a winter festival each February. Activities include a pond hockey tournament, live music, food/drink vendors, bonfires, and other winter activities.
The tournaments are always a huge draw for the festival. There will be a hockey tournament on both days held on several ice rinks, to accommodate different divisions of play. Stop by any of the rinks to check out the competition.
Bring your own skates for free ice skating on Saturday – and stick around for fireworks, kicking off at 5:45 pm.
You're close to Spanky's Country Breakfast & Lunch and to The Newfoundland Hotel.