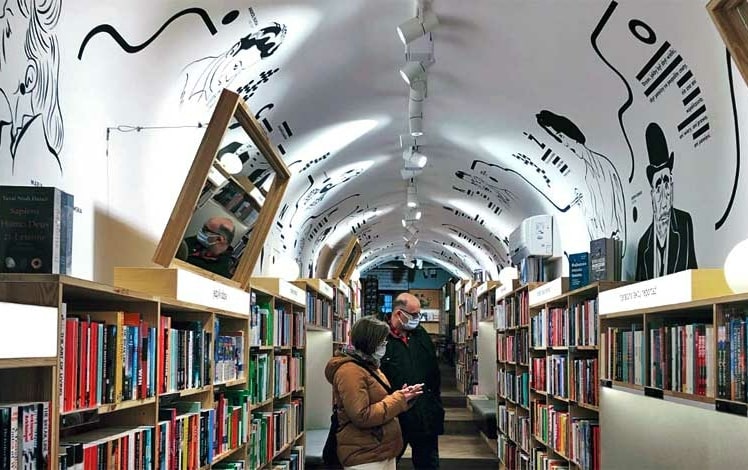 One Grand is a curated bookstore in which celebrated thinkers, writers, artists, and other creative minds share the ten books they would take to their metaphorical desert island, providing the audience a window into the minds of some of the world's most engaging people.
One of the "Best 25 New Stores in the World" in 2017."– GQ Magazine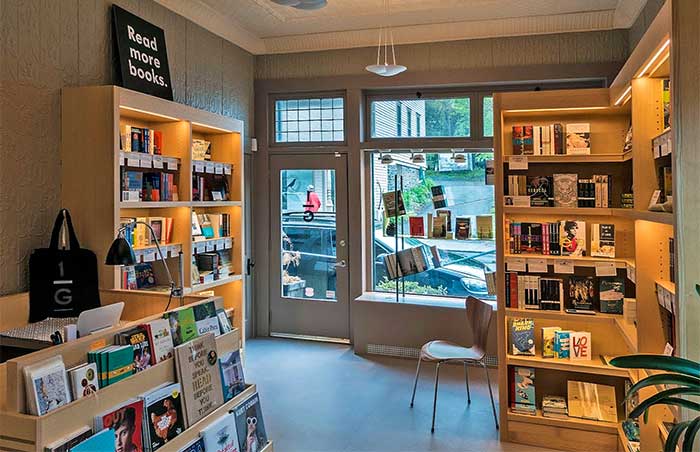 "It's like a very eclectic dinner party," owner Aaron Hicklin explains, "where Tilda Swinton is sitting next to Ta-Nehisi Coates, who is sitting next to Laurie Anderson."
It is the world's first bookstore where every book on sale is a recommendation from a celebrity bibliophile: Tilda Swinton, Roxane Gay, Lupita Nyong'o, Bill Gates, Christiane Amanpour, George Saunders, Ta-Nehisi Coates, Kehinde Wiley, Alice Waters—the list goes on. Each celeb picks ten books, and they go on the shelves.
It's perched on the Delaware River and has a beautiful view. It also sports a gorgeous hand-painted ceiling.
"Beautiful little boutique book store in a quaint town in a gorgeous setting. The proprietor is friendly and welcoming."