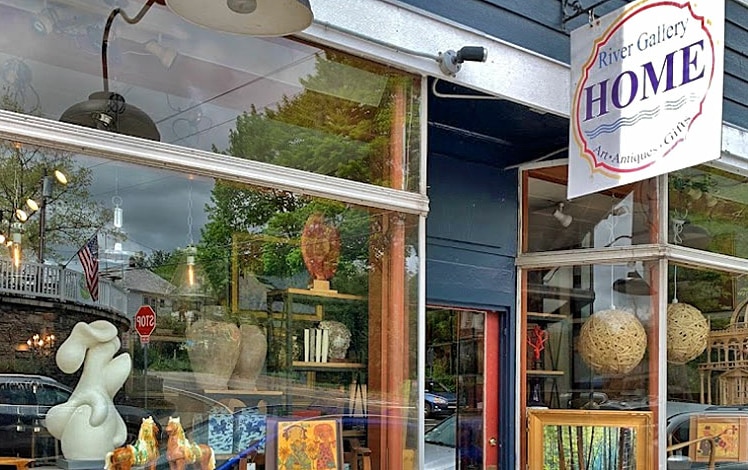 River Gallery Home
River Gallery Home has a tagline of "The Art of Living", selling American and Asian antiques, local art, and gifts for the home.
Both Barry and Tony come from over 20 years of experience in the fashion industry. Both were involved extensively with wholesale/retail operations for fashion and home, fashion shows, sales, and special events, working closely with the designers and many celebrity clients. Both have traveled extensively throughout the US, Europe, and Asia.
Channeling this world of experience to create their own retail environment in this country setting on the Delaware River has allowed them to build a business with an artful approach blending the elements of art, design, and nature. The feeling up here in the Catskills is very organic-all about wood, stone, water, metal, and creativity, blending the styles of East and West.
A variety of products are offered at a variety of prices, something for everyone: great art and antique selections, gifts for the home, hand-crafted jewelry, reclaimed wood and horn products, soaps, and body products from Provence, cooking essentials from Florence, lovely choice of scented candles, local jams, salsas, organic honey, and lounge-styled CD's. Custom framing and painting restorations are also available.
"One of the nicest and best-curated art shops I've been to – coming from someone visiting from Los Angeles! Very friendly gentleman too, and even let our little dog in! Thanks a bunch!"