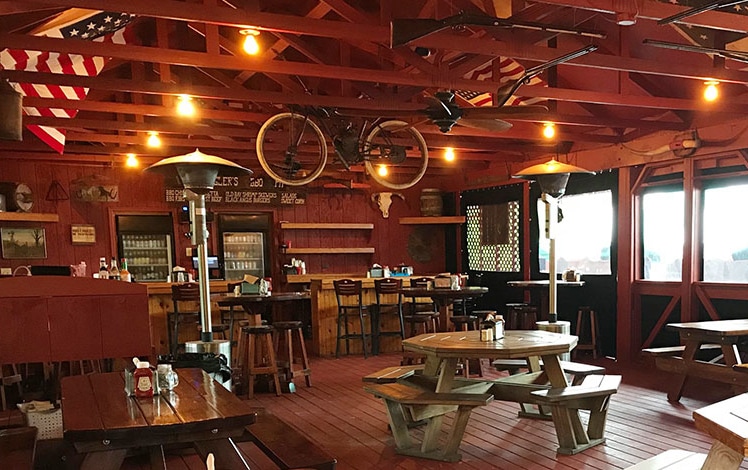 Waymart Hotel is a great big barn of a bar with food, gorgeous outdoor seating, and Western-style decor. The service is known for being terrible. Be prepared for a long wait.
3 different sections: the main restaurant, and in warmer weather, the Wrangler BBQ Pit and the South Street Ice Cream shop across the street.
They've got their own style of pizza, which isn't actually pizza. It's called "Old Forge", which is made with American cheese and mozzarella. BBQ gets good reviews and bad reviews. Food is inconsistent. Basically recommended for drinks on the patio.