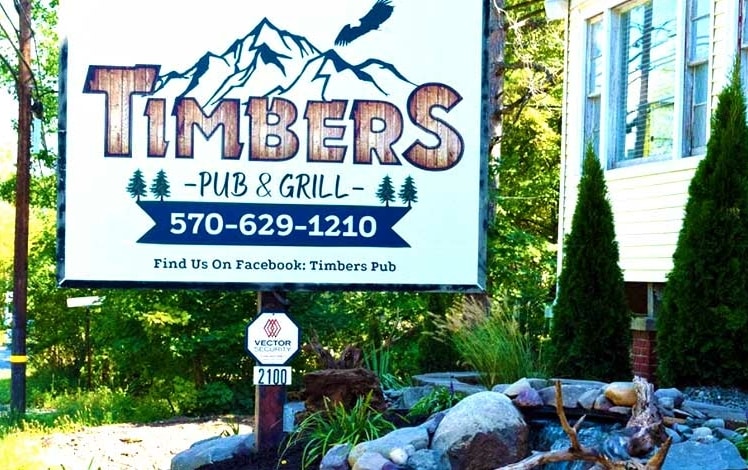 Timbers Pub and Grill is a local and pretty tiny family-owned bar with nice food and atmosphere. They advertise "Cold beer, great food, and fun times." They've got a downstairs pub and an upstairs restaurant. Staff is super-friendly.
It's basically a local bar, good for a beer and to pick up some food.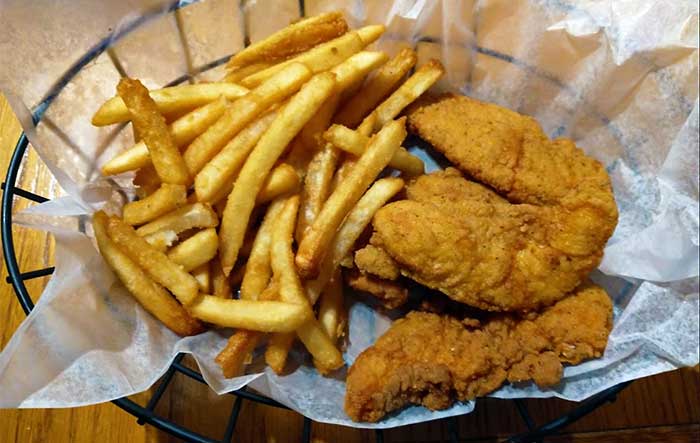 Serves basic bar food: chicken basket, fish & chips, wings, nachos, burgers and cheesteaks. Entrees include prime rib and a New York Strip steak. Tons of fancy french fry dishes.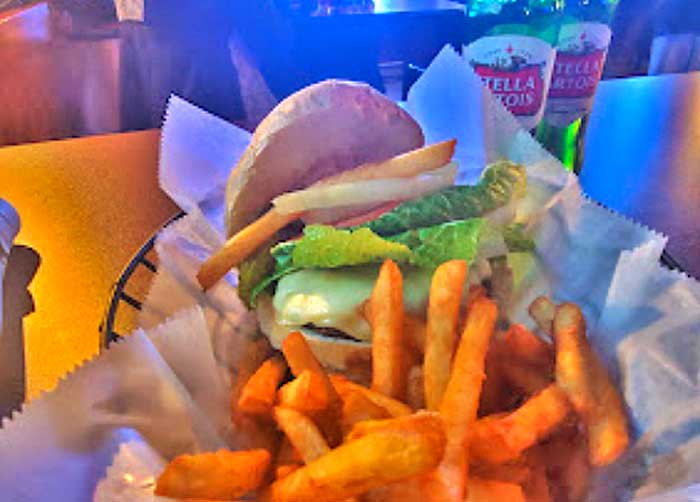 The restaurant upstairs is open from 4:00 – 10:00 daily. Give a call before you head over, at the beginning of 2022 the whole place is closed on Mondays and Tuesdays. You're just a five minute ride from the Crossings Premium Outlets.