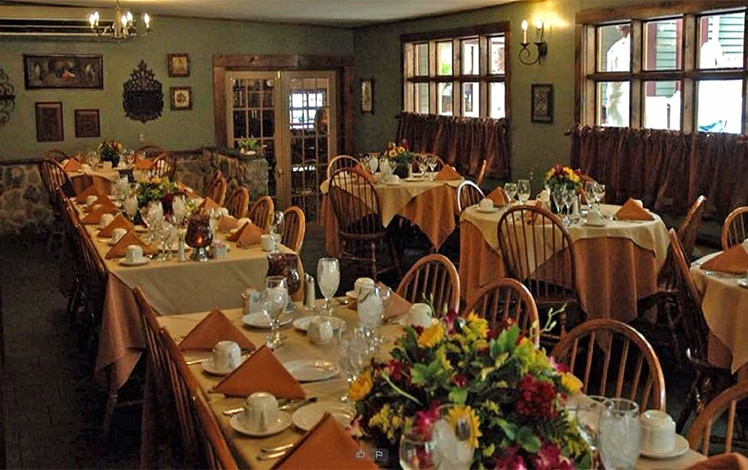 The Restaurant at Stroudsmoor
The Restaurant at Stroudsmoor is a quaint 200-year-old country inn of The Stroudsmoor Inn, with a charming dining room serving weekday and weekend menus. The main dining room serves American and Italian dishes, the Mahogany Lounge offers burgers, sandwiches, steak, fish and chips. Specialty buffets are served on the weekends.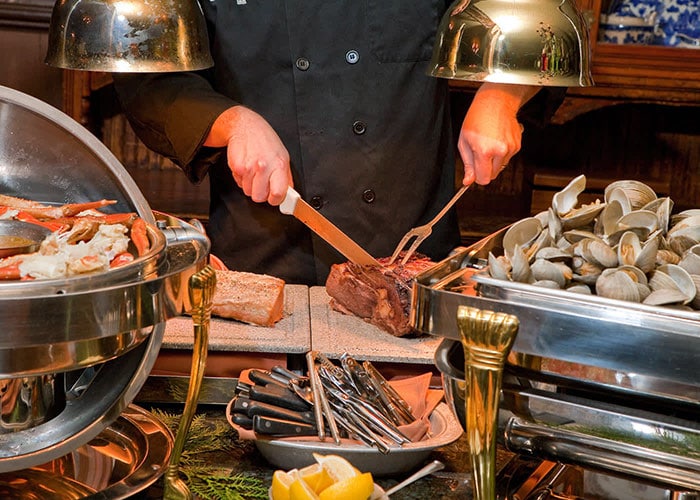 Weekend buffets include Festa di Mare (feat of the sea) including Italian entrees, prime rib, and roast loin of pork. The American Harvest buffet offers turkey with stuffing, roast loin of pork, salmon, and cod. All buffets include appetizers and desserts. Sunday presents the Champagne and Caviar brunch.