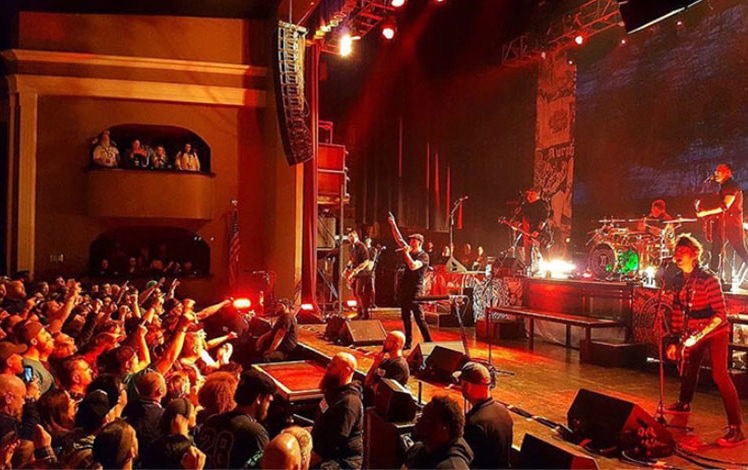 The Sherman Theater in downtown Stroudsburg is the 1920s performing arts venue equipped to accommodate seated and standing-room-only shows with state-of-the-art sound and lighting.
The theater offers a full bar and concession stands.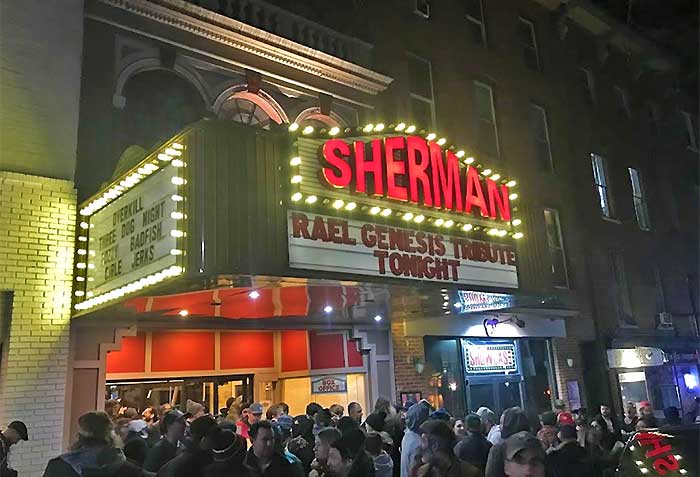 Construction on the Sherman Theater was completed in 1928. The building was severely damaged by fire on August 14, 1944. For the majority of the life of the building, it was used as both a vaudeville house and a movie theater. The theater fell into disrepair in the 1990s after ownership changed hands several times over the decades.
The renovation of the Sherman Theater was spearheaded by Richard and Catharine Berkowitz. The couple had a belief that the downtown Stroudsburg region and the whole of Monroe County would be well served by reviving this hidden asset. It was planned to provide events for people of all ages, especially teens to twenty-somethings who currently had few options. After only three months of renovation, the Sherman Theater reopened its doors on July 16, 2004.
"Been here many, many times. I absolutely love this place. Nice, a small theater which makes for a very personal experience, and the acoustics are awesome. Every time a band I like plays here, I make it a point to go. Not to mention it's only 30-45 mins from the Scranton area and not far from NY/NJ as well. Highly recommend."