The Outpost is located on scenic Route 97 in New York on the Delaware River. Serving the local community, rafters, guests, and wanderers alike, The Outpost offers delicious burgers, full restaurant, indoor bar, beer to go, fresh sandwiches, snacks, hot coffee, and supplies from the general store. In the spring, summer, and fall enjoy The Outpost's rustic outdoor Bar with drinks along the famed Route 97 and live music.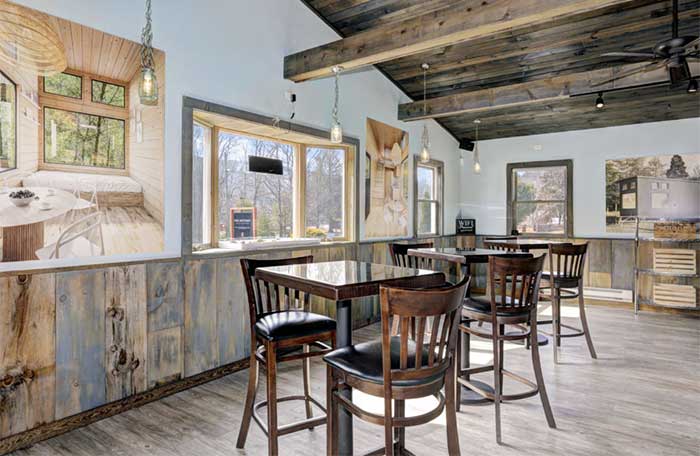 The general store and deli offer year round supplies including camping and hiking goods, beer, cigarettes, lottery, veggies, fruit, milk and eggs.
From April thru October, enjoy the outdoor bar that's constructed from beams of an 1880's Woodstock barn. Lawn games and TVs along the famed scenic route 97.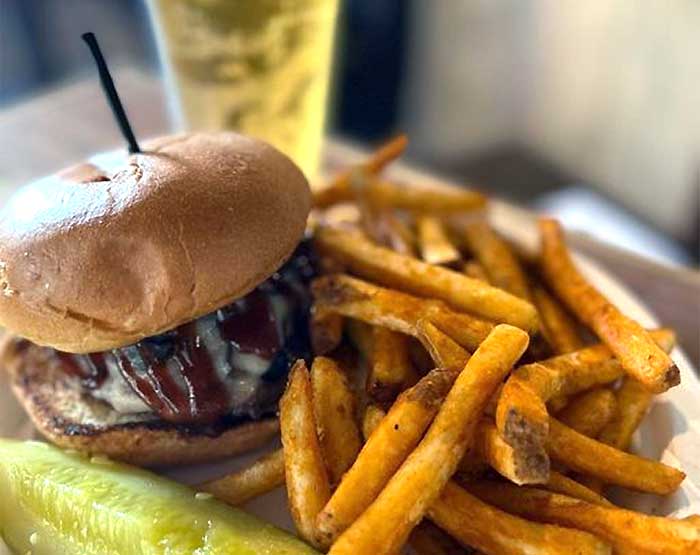 They've got chicken wings, chicken tenders, onion rings, a cheeseteak, and a menu of burgers.
They also rent a glamping tent and vacation houses. Check their website.
"Great place to grab lunch (or any meal) with the added plus of a great outdoor bar serving your favorite cocktails. The outdoor patio area is large with plenty of seating options from tables to Adirondack chairs. There is also seating available inside with another bar area and air conditioning. The owners are great! Went out of their way to make sure our experience there was satisfactory."