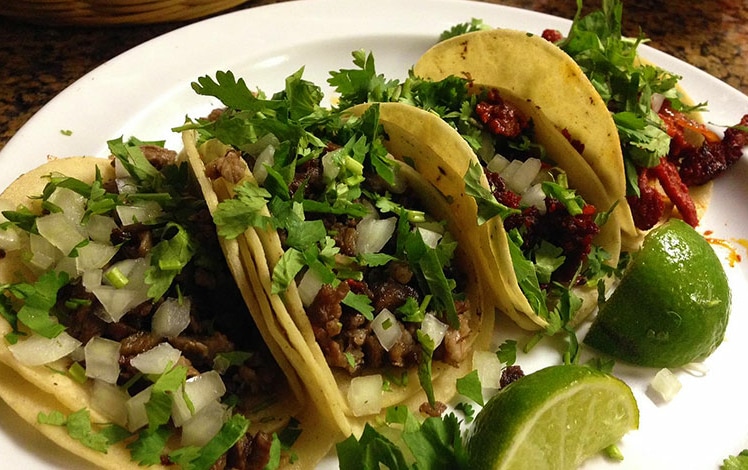 Auténtico Mexican kitchen prepares food in small batches all day long. They cook their food from scratch continuously throughout the day. Everything they make – from the Al Pastor to the traditional guacamole to the various complimentary salsas – is prepared in small batches
Appetizers, combo plates, tacos, tortas, and Mexican dinners. Mole con Pollo, Carne Asada, pork chops, enchildas, and Adobo Rojo.
Try the sandwiches (tortas) in either beef, chicken or steak or one of their local approved tacos such as the pastor (pork), chorizo, lengua (beef tongue), and alambre (steak, bacon, green peppers, onion and cheese).
"Went there for lunch. Staff was nice and food was delicious! We finished everything. We ordered enchiladas, birria tacos and steak with cactus. So so good!"