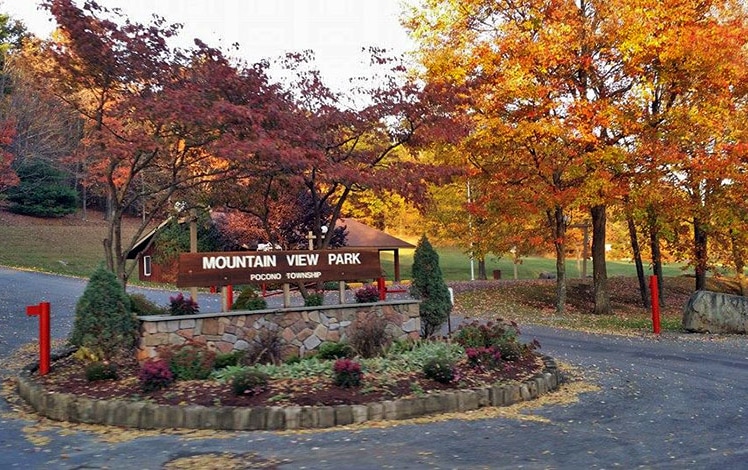 Mountain View Park is a township municipal park that's free and open to the public, with a great playground on mountain terrain. The park was opened in 1978 and offers three ball fields, one soccer field, two tennis courts, two basketball courts, and four pavilions, along with grills,well-equipped playgrounds, restrooms, and nature trails. It's open daily 10:00 am – 8:00 pm.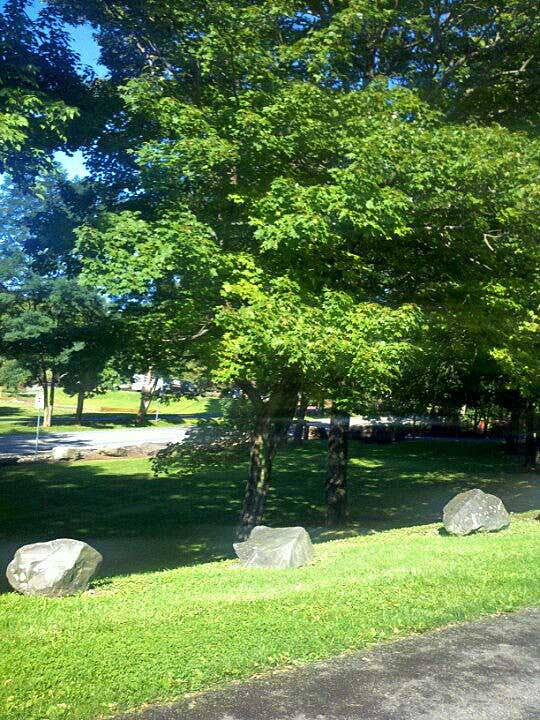 It's a great park for picnics and parties, and a perfect place to let the little ones blow off some steam for an afternoon. Walkways are paved so the elderly and the very young have safe footing. The ground is usually covered with rubber, grass, or leaves so the ground is soft for falls. There are picnic tables and grills in several areas.
The large playground contains swings, jungle gyms, and areas for different age levels It's very clean and well maintained.