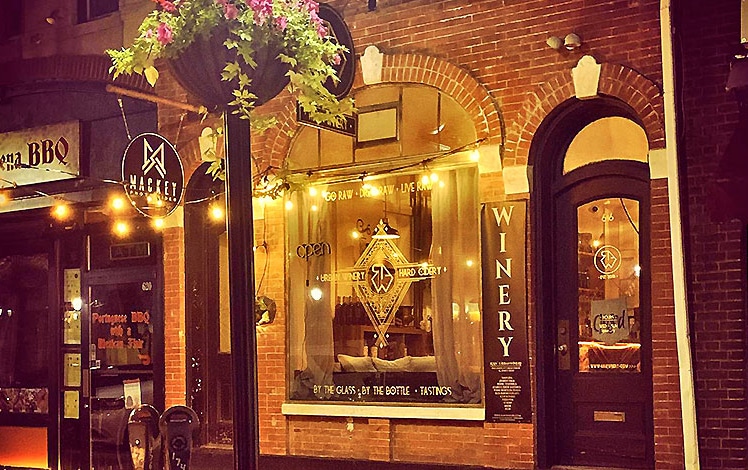 Raw Urban Winery & Hard Cidery
Raw Urban Winery & Hard Cidery produces wine and hard cider in the Pocono Mountains. It's family-run, and they take pride in making handcrafted batches using local and global fruit. Wine is offered by the glass, bottles, and through tastings, and their cider on tap.
Located at 616 Main Street in Stroudsburg and established in 2015, it's the Poconos 1st urban winery.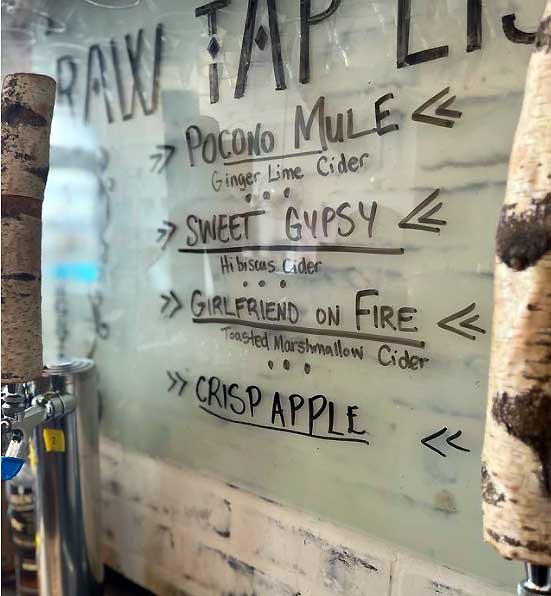 Raw Urban Winery & Hard Cidery is a small wine producer that does not have its own vineyard. They source their fruits from farmers. Their concept is much like that of a microbrewery in that small batches of product are made primarily for local consumption.
RAW Wines are vegan and gluten free: no animal or gluten-based agents are used. They formulate all of their wines without using any animal byproducts in the winemaking process. You can preview all of their wines and ciders on their very good website.
The food line-up includes pizza, Lebanese food, and cheese plates. You're just steps away from the 1920s performing arts venue The Sherman Theater.