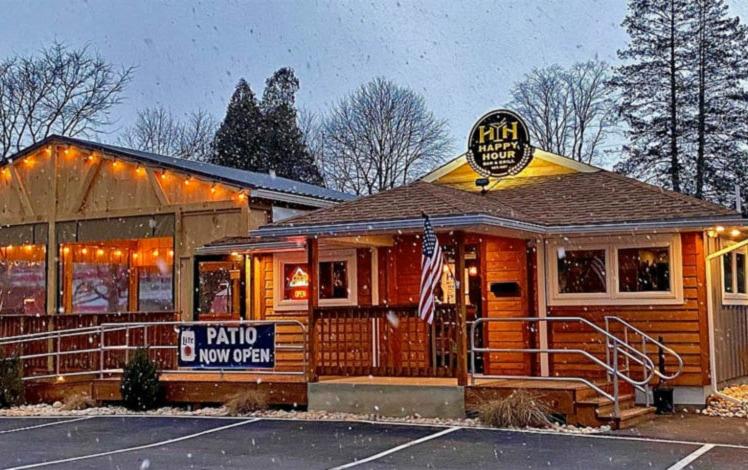 Happy Hour Bar & Grill serves American fare and signature cocktails. Burgers, cheesesteaks, wings, salads. Dinner entrees include a hangar steak, salmon, diver scallops, and pasta. Lunch entrees include a shaved ribeye panini and a vegetarian grilled sandwich. Try a shaved rib-eye panini for lunch. They've got daily specials for lunch and dinner, too.
The Happy Hour Bar & Grill was established in 1957 as the Happy Hour Tavern. In 2019 the current owners purchased the bar and restuarant and completely renovated the establishment.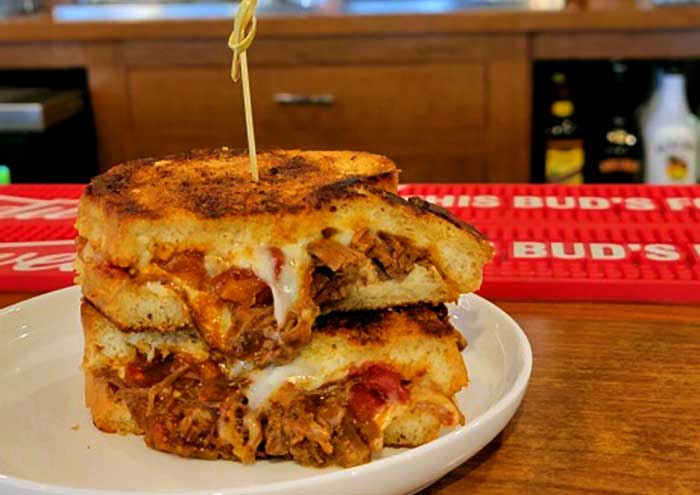 Happy Hour Bar & Grill offers a large covered deck with plenty of outdoor dining.
"Awesome experience, the food was out of this world and food prices. It seemed really slow for a Saturday, maybe people don't know it's not the old crusty dive bar from way back in the day. The cheese steak was awesome. The calamari was the best I've had in years. The seafood dishes were awesome, as well as the roasted beat salad. The waitress was very friendly and professional.

This is a hidden gem that deserves a visit. We'll definitely be back more often!"