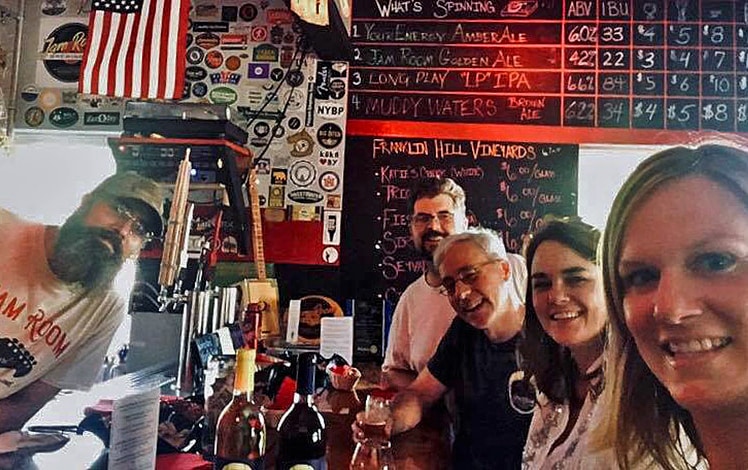 Tiny new Newfoundland brewery's taproom with a bar, tables, and growlers to go. Beer, live music most Fridays and Saturdays, and friendly atmosphere.
They serve own beer along with local wines and ciders.
On tap: Belgian-style ale brewed with ginger; Golden Ale porter; Apple Records cider; Yellow Haze lemon shandy; Punch Bowl pale ale; Long Play IPA.
"We are a group of friends starting a brewery. We hope to become a strong member of our community by using local ingredients when able, supporting our neighbors, and brewing beer that makes people dance. Pouring the soundtrack to our lives. We live it. We brew it."